Fourth Dimension
Demonstrates an in-depth connection to the local, national, and international community through volunteerism or other activities.


Shelly Zeiser organized Pacific's Center for Community Involvement in the recent national Facebook competition "Students With Drive" hosted by Zipcar Inc. and Ford Motor Company. The $25,000 Grand Prize includes $5,000 in Zipcar transportation credits, $10,000 in cash for the organization and $10,000 for Pacific's General Scholarship Fund. This is on top of the $5,000 in transportation credits that the CCI won in previously in the monthly Students With Drive competitions, which also put them in the running for the grand prize.
"I personally was so touched to see the way in which so many people came together to support the Center for Community Involvement and see this as continuing the passion we have for bridging the gap between the Pacific and Stockton communities. This was only possible because of the support and votes of Pacific students, staff, faculty and alumni, the family of youth who receive our tutoring services and Stockton community as a whole."
---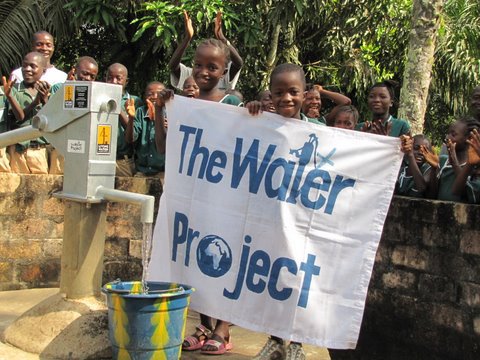 Brianna Juhrend attended the Clinton Global Initiative University conference and made a commitment to raise funds to support the issue of access to clean water. She chose to support the non-profit organization The Water Project. So far, she has raised over $2,500 in support of this cause. Juhrend also worked with Dr. Martin in SOECS to do a fundraiser on campus.
---
Candace Chan was the Social and PR Chair of Circle K, a community service organization that helps out around Stockton, participates in campus events such as Saturday PIE, and sponsors Kiwanis events.
Also pictured is Farah Shaheen, a Powell Scholar and Stockton native, helping out at the Habitat for Humanity ReStore.
---
Kelsey Negrete organized an inter-denominational group of students who volunteered at St. Mary's Interfaith Dining Room by serving lunch to the homeless. The religious groups that attended were Hillel, Muslim Student Association, Pacific Christian Fellowship, and Catholic Newman House.