You've Confirmed — What's Next?
It's hard to believe—in just a few months, you'll be starting your first class at Pacific. Between now and then, we'll guide you step-by-step through your transition into becoming a new student and show you what to expect in your first year on campus. We'll provide the resources and support you need to help you learn more about Pacific and prepare for your first semester.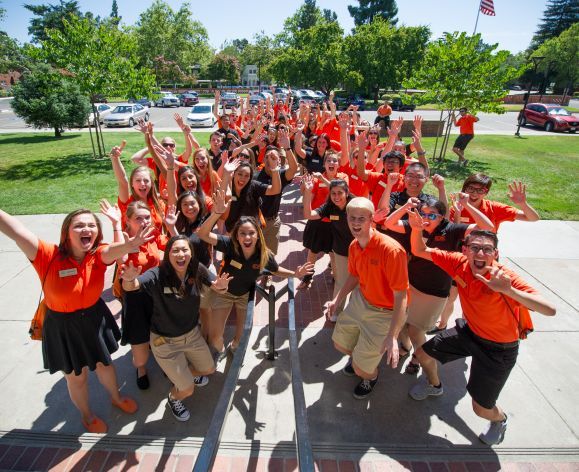 Details Coming Soon — New Student Orientation
We are excited to share more details with you about your New Student Orientation session. Orientation is an important milestone in your journey as a Pacific student and we look forward to connecting with you. If you need any assistance or accommodations to participate in your online New Student Orientation session, please contact Student Engagement and Transition Programs at orientation@pacific.edu or 209.946.7619. 
Campus Housing
If you are interested in living on campus, you can learn more about our themed communities, Living/Learning residences and traditional housing options at go.Pacific.edu/Housing.
Placement Testing
Placement exams are no cause for panic, but they are important. These tests are simply a tool your advisor will use to determine how to place you in appropriate classes. Your success is important to us, and that means registering you for classes in which you will have every opportunity to earn an "A." 
Financial Aid
If you received a financial aid offer, you can find tips for understanding your financial aid offer here (as well as next steps in the financial aid process).  
Connect With Us
In addition to visiting campus, we have dozens of events and other opportunities to connect with students, faculty, and staff.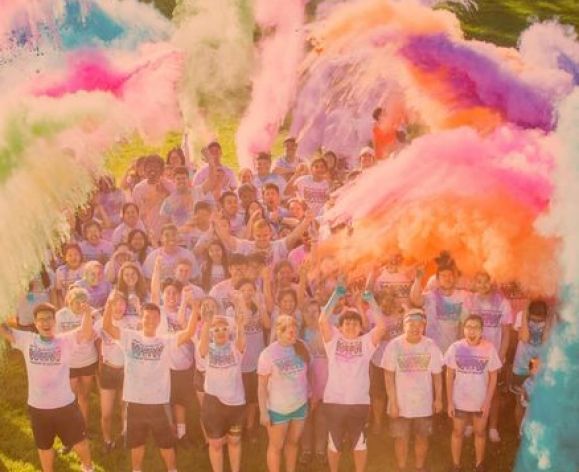 Facebook Group
Pacific's Class of 2025
As a confirmed student, we hope you'll join our Class of 2025 Facebook group. You can introduce yourself, meet other confirmed students and ask or answer questions.  
This group is exclusively for confirmed students.  
College Bookstore
Anxious to get that Pacific bumper sticker or Pacific Tigers hoodie? Start shopping for your Pacific gear online now. The Bookstore offers a variety of apparel, gifts, and more! 
Parents: This is Your Time, Too
At Pacific, we talk about the Pacific Family constantly, and we're thrilled to be able to welcome not only your student into the fold, but you as well! Here's a site just for you, complete with your own countdown check list and information on how to help your student on their next grand adventure.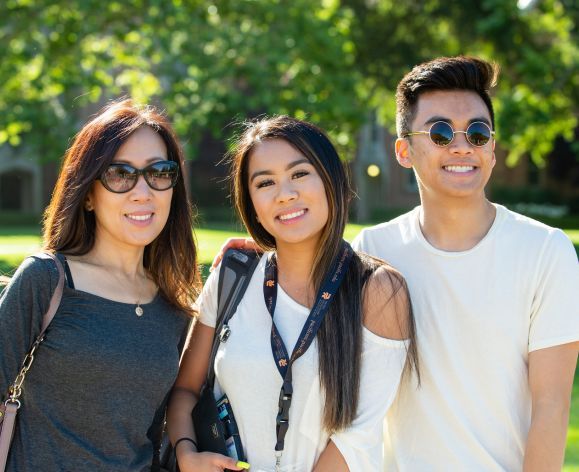 Take Any Necessary Placement Exams
All students should determine whether they need to take a placement test (math, writing, chemistry, or language). To find out, log in to insidePacific and select the "Placement/Transfer Articulation Evaluation" tab. If you need to take a math, writing, chemistry, or language placement test, click here.
Creating Your Spring Schedule (First-Year Students Only):
To ensure you receive the courses you need for your major, we will create a spring schedule specifically tailored for you. For some majors all of your courses will be selected for you. In others, you will be asked to complete a course preference form. If you receive an email about choosing your course preferences please be sure to complete the form so we can create the best schedule for your first semester at Pacific! If you do not complete the course preference form, we will select courses for you.
Submit Final Official Transcripts
To ensure you are placed in the correct level courses and receive academic credit for all of your courses, final transcripts are required.
FIRST-YEAR STUDENTS: Final high school transcripts and transcripts for any completed college courses are required with grades posted through Fall 2021.
TRANSFER STUDENTS: Final college transcripts are required with grades posted through Fall 2021.
Pacific Zoom Backgrounds
Looking for a great background to show your Pacific pride? We've got plenty of options that bring Pacific to you!