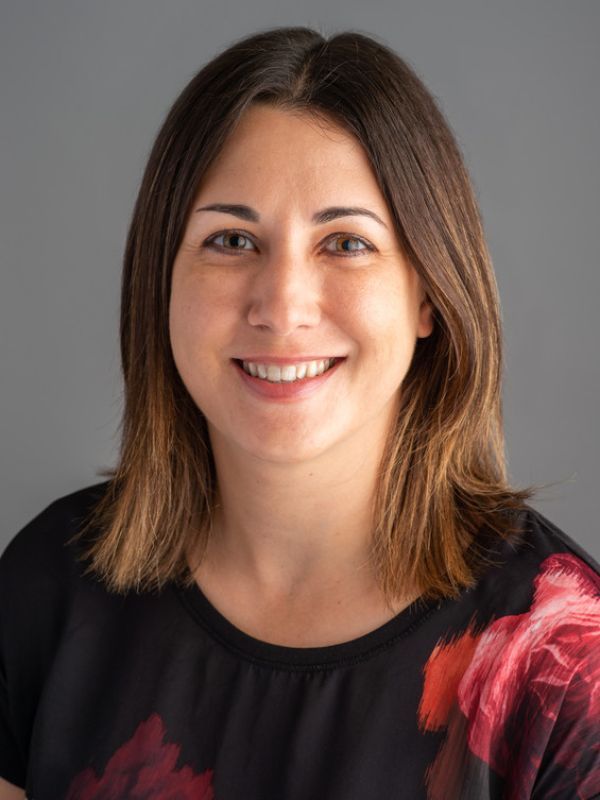 Associate Director and Training Director
Licensed Clinical Psychologist (PSY 25798)

BIOGRAPHY AND TRAINING PHILOSOPHY
Pam Wrona, Psy.D., is an alumna of University of the Pacific, and enjoyed her four years on campus learning about psychology, philosophy, and law, and participating on an intramural Ultimate Frisbee team. She then went to Santa Clara University to obtain her Master of Arts degree in Counseling Psychology, with an emphasis in Health Psychology. This informed her life-long interest in the connection between the body and mind, also influenced by multiple sports injuries and dealing with the ramifications of identity loss when one goes through a forced retirement from sports. Dr. Wrona received her Master of Arts and Doctorate of Psychology degrees in Clinical Psychology from John F. Kennedy University, with a focus on multicultural competence.
In her work, Dr. Wrona draws upon many psychological theories and techniques as an integrative clinician, though identifies most strongly as an Existential Humanist, focusing on creating purpose and meaning in life within the present moment. Dr. Wrona is the author of a chapter on Humanistic Psychotherapy in a book entitled Clinical Case Studies and will soon be publishing a chapter in a similary-themed book focusing on Existential Psychotherapy. In addition to traditional therapeutic techniques, Dr. Wrona has been formally trained in Mindfulness-Based Stress Reduction (MBSR) techniques as well as Reiki Levels 1 and 2 energy healing.     
Dr. Wrona has had a variety of clinical experiences working with individuals, couples, and groups. Dr. Wrona was most significantly impacted by her work with cancer patients and their loved ones and utilizes much of what was learned there about the value of the present moment in her current work with students at University of the Pacific. Dr. Wrona specializes in working with depression and anxiety, bereavement and grief work, stress management, coping with chronic medical illnesses, injury/pain management, identity exploration and growth, sport psychology and mental skills training, transitioning to and from college, and LGBT+ awareness and issues.
Outside of work, Dr. Wrona is an avid sports fan and loves watching and playing sports, spending time with her partner and friends, playing with animals, listening to 90s alternative music too loudly, and wine tasting.

Training Program Roles:
Dr. Wrona first joined University of the Pacific as an informal postdoctoral fellow during the 2011.2012 training year. After a few years spent in private practice, Dr. Wrona returned to University of the Pacific in January 2016 as a Staff Psychologist, and became an active member of the training team in August 2016. Dr. Wrona was promoted to Training Director and Associate Director in September 2019. Dr. Wrona currently facilitates two seminars:  Empirically-Based Intervention Seminar and Professional Issues Seminar. 
In her role as Training Director, Dr. Wrona is very involved in the training and development of our doctoral interns and provides various levels of supervision to each trainee, as well as supervision of supervision to primary supervisors and other members of the training team.  As a person-centered supervisor, Dr. Wrona employs a developmental approach, where the key is to accurately identify her supervisee's current stage of development and provide feedback and support appropriate to that stage, while at the same time facilitating the supervisee's progression to the next stage. Throughout the course of the year, the supervisor-supervisee relationship transforms into what it is at the end of the training year: a colleague-colleague relationship.

Strengths of the Training Program:
The genuine respect and kind regard that we have amongst the staff.
The opportunity to consult and collaborate with other departments on campus and with community partners, which provides a rich and layered learning environment.
Our focus on multiculturalism and diversity across all spectrums and our ongoing effort to bring cultural considerations to the forefront of all that we do.
The true open-door policy that we employ (even virtually!).

OFFICE HOURS
During the academic year, Counseling and Psychological Services is open Monday through Friday. Hours vary by campus, for more information please call 209.946.2315 x2.
Crisis and after hours support can be received by calling 209.946.2315 x3.
Education
B.A. University of the Pacific (Psychology, Minor in Philosophy)
M.A. Santa Clara University (Counseling Psychology, Health Psychology)
M.A. John F. Kennedy University (Clinical Psychology)
Psy.D. John F. Kennedy University (Clinical Psychology)