University of the Pacific invites nominations and applications for the position of Provost and Executive Vice President, the chief academic officer of the university.

About University of the Pacific
University of the Pacific is a comprehensive national university located in northern California, with campuses in Stockton, Sacramento and San Francisco. Established in 1851, it is California's first and oldest university and is ranked by the Wall Street Journal/Times Higher Education in the Top 100 nationally and the Top 20 in the West. Approximately 6,300 students attend the three campuses. The Stockton campus is home to most of the university's undergraduate programs and a variety of graduate programs in six schools and colleges: College of the Pacific, Eberhardt School of Business, Thomas J. Long School of Pharmacy, School of Engineering and Computer Science, Conservatory of Music and Benerd College. Stockton also is home to the university's 17 Division I athletics programs. The campus in Sacramento, the state's capital, is home to the McGeorge School of Law and the new School of Health Sciences, while the downtown San Francisco campus houses the renowned Arthur A. Dugoni School of Dentistry.
Pacific takes pride in providing the highly personalized and caring educational, social and residential environments of a small college combined with the choices and opportunities of a major comprehensive university. Pacific graduates rank in the top 2 percent in the nation in lifetime earnings. The university focuses on experiential learning in which students serve the community in more than a dozen clinics focused on legal aid, oral health care, speech, audiology, diabetes screening, vaccinations and more.
Under the leadership of President Christopher Callahan, Pacific has the ambitious goal of becoming the best student-centered comprehensive university in the nation. His focus includes the personalized learning that is a hallmark of Pacific, expanding on-campus and off-campus experiential learning opportunities coupled with service to communities, accelerating the pace of innovation and becoming a model for diversity, equity and inclusion. Pacific has recruited new vice presidents for Enrollment Strategy, Student Life, Finance, Development and the school's first VP for Diversity, Equity and Inclusion. There also are new deans in the School of Engineering and Computer Science, Eberhardt School of Business and the William Knox Holt Memorial Library and Learning Center.

About the position
Pacific is seeking a successor to the highly successful Provost, who is retiring after 11 years. The successful candidate will be a thought leader in higher education who places a premium on collaboration, innovation, entrepreneurship and – most importantly – student success.
The successful candidate will be someone who embraces and has a track record in creative problem solving, undergraduate teaching and research, and the teacher-scholar model. The Provost will be expected to be a long-term strategic thinker who also is eager to work side-by-side with faculty, deans, staff and the Cabinet on building new and innovative curriculum and improving all dimensions of the student experience to increase retention and graduation rates. The successful candidate will be a listener, a synthesizer, a collaborator and a doer who embraces the empowering leadership concepts of autonomy, responsibility and accountability. The Provost will be a positive, optimistic and forward-looking leader who practices clear, constant, respectful and trustworthy two-way communications with all stakeholder groups – faculty, students, deans, Regents and Cabinet – and values the opportunities of serving three distinctive campuses.
The Provost has direct responsibilities for the nine schools and colleges across the three campuses, more than 750 faculty, 550 staff, a $163 million budget and more than 6,000 students. Additionally, the Provost is responsible for research, faculty recruitment, growth and development, graduate studies, the libraries, the Center for Teaching and Learning, assessments and student retention. The Provost also works closely with the Cabinet on new enrollment, budget and finances, diversity, equity and inclusion, student life, technology and communications. The Provost is a direct report to the President, serves on the Cabinet, chairs the Council of Deans and is the university's chief liaison to the Board of Regents Academic Affairs and Enrollment Committee.

Qualifications:
Doctoral degree
A minimum of 10 years in progressive university leadership positions
Deep experiences working with faculty and students
A track record as a high-energy, forward-thinking, positive leader who inspires and acts with a sense of urgency;
An executive who embraces both relationship-based leadership and data-driven decision-making
A record of driving innovation and entrepreneurship
A passion for higher education, students and faculty

Prospectus

Apply Now
Application / Nomination Process 
Review of applications, nominations, and expressions of interest will begin immediately and continue until an appointment is made. Applicants must submit: a current curriculum vitae and a cover letter describing relevant experience and interest in the position. For fullest consideration, applicants are advised to submit their materials by September 19, 2022. Nomination letters should include contact information for the nominees. All applications and nominations will be handled in confidence.
Applications and letters of nomination should be submitted by email to: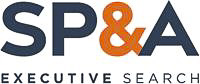 Alberto Pimentel, Managing Partner
Will Gates, Founding Partner
Emy Cruz, Partner
Email: apsearch@spaexec.com
SP&A Executive Search
6512 Painter Avenue
Whittier, CA 90601
Refer to code: Pacific-Provost in subject line
University of the Pacific is an affirmative action and equal opportunity employer dedicated to workforce diversity. In compliance with applicable law and its own policy, Pacific is committed to recruiting and retaining a diverse faculty and staff and does not discriminate in its hiring of faculty and staff, or in the provision of its employment benefits to its faculty and staff on the basis of race, color, religion, national origin, ancestry, age, genetic information, sex/gender, marital status, military and veteran status, sexual orientation, medical condition, pregnancy, gender identity, gender expression or mental or physical disability. The university will provide reasonable accommodations to individuals with a disability.

Learn more