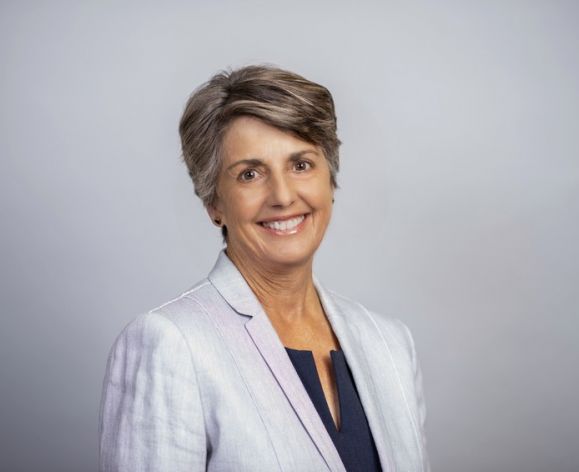 2019–2020 (Interim)
Dr. Maria Pallavicini
Pallavicini, Pacific's Provost and Executive Vice President for Academic Affairs, served as interim president during the search for the university's new president — and, following what turned out to be the beginning of the COVID-19 pandemic — led Pacific's rapid transition to remote learning and work.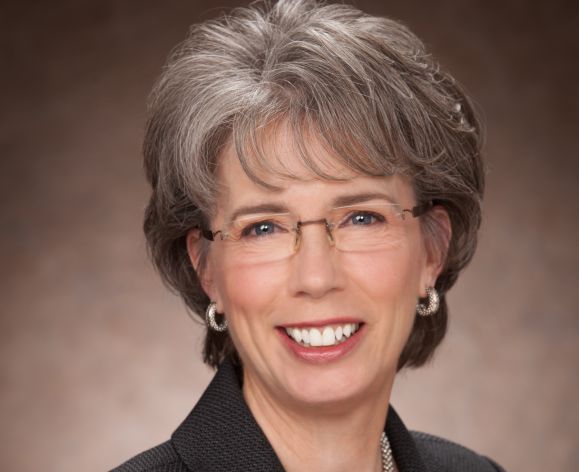 2009–2019 (President Emeritus)
Dr. Pamela Eibeck
Dr. Pamela A. Eibeck served as University of the Pacific's 24th president. Under her leadership, Pacific began to implement a bold vision to become a leading, student-centered university in Northern California.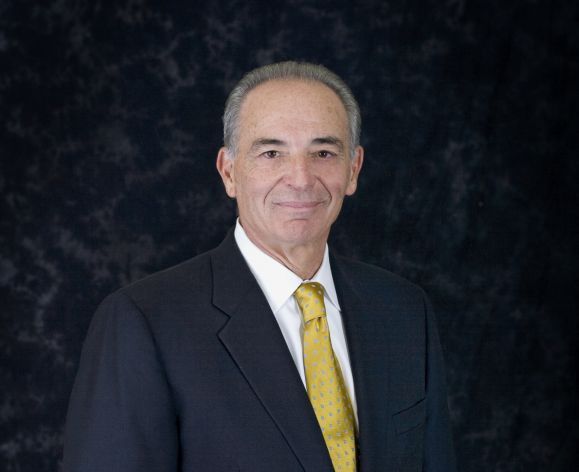 1995–2009 (President Emeritus)
Dr. Donald V. DeRosa
Dr. Donald V. DeRosa was University of the Pacific's 23rd president. During his tenure at Pacific, Dr. DeRosa led the creation of distinctive, nationally ranked programs, centers, and institutes, elevating the university's national visibility.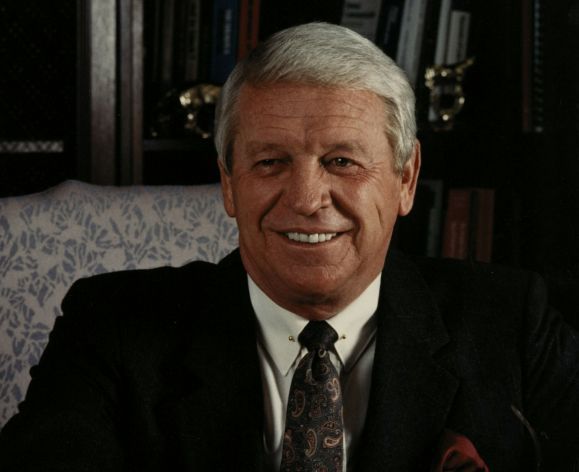 1987-1995
William Atchley
During his term as president, William Atchley emphasized diversity, instituted sweeping financial changes and emphasized research by faculty.
Hand, one of the university's most respected scholars, served one year in an interim role while President Stanley McCaffrey took a leave of absence to be president of Rotary International. Hand's important roles with the university included dean of the College of the Pacific and academic vice president.
1981–1982 (Acting)
Clifford Hand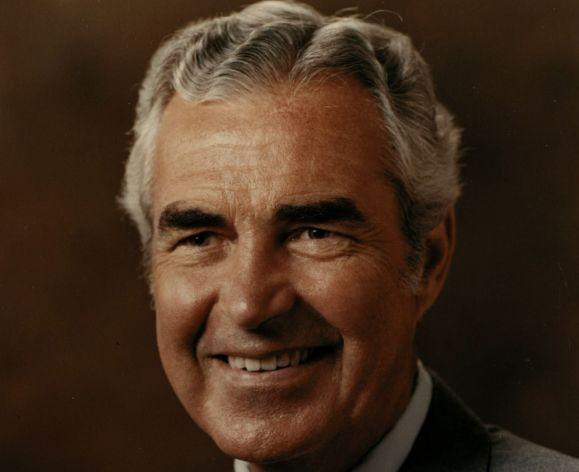 1971-1987
Stanley McCaffrey
President McCaffrey expanded the university's footprint, increased the emphasis on student life and significantly increased enrollment.
McCrone was academic vice president at Pacific from 1970 to 1974, and he took over briefly as interim president as Robert E. Burns dealt with health issues. McCrone was named president of Humboldt State University in 1974 and held that position until his 2001 retirement.
1971 (Acting)
Alistair McCrone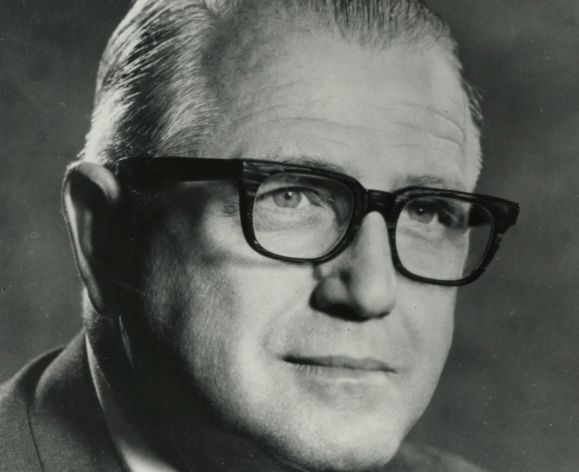 1946-1971
Robert E. Burns
Robert Burns transformed Pacific with his "Pioneer or Perish" motto, increased the university's stature over a quarter century and built an iconic landmark that bears his name.
1919-1946
Tully C. Knoles
Tully C. Knoles re-located the university to Stockton, helped Pacific withstand the Great Depression and World War II and increased academic excellence in an impactful presidency.
Seaton was named president in 1914 and had to face adversity from the start—fire consumed the college's dining hall and another fire destroyed the building that housed the library. More than 14,000 books were lost in the blaze. Seaton was aggressive in fundraising and the recruitment of students, but also had to deal with the challenges of World War I during his tenure.
Morris served in an interim role for eight months, bridging the gap between two significant Pacific presidents — William W. Guth, who raised the scholastic stature of the school, and John L. Seaton, who helped put the college on firm financial footing.
1913–1914 (Acting)
Bert J. Morris
In 1908, Guth was appointed to serve as president of the University of the Pacific, which he advocated renaming to College of the Pacific. He stayed in this position for five years and published four written works. He left in 1913 to become president of Goucher College in Baltimore.
1908–1913
William W. Guth
Cross served as interim president for an extended time as university leadership worked to find a replacement for Eli McClish. Cross was a dean and professor of classics and many students lobbied for him to be named president, which did not happen.
1906–1908 (Acting)
M.S. Cross
McClish shepherded Pacific into a new century, as Pacific's large board (36 members at the time) opted to hire the minister from Napa after the closure of Napa College. Many of Napa College's top students followed McClish to Pacific.
Beard was described as a "promising" president with ambitious goals for Pacific, but he resigned abruptly two years into his presidency because of differences with the board.
Sawyer served as acting president for only a few months before returning to the classroom. He was a professor of the German language and was beloved by Pacific students. Sawyer served in the Civil War and was an amputee as a result of his service.
1893–1894 (Acting)
Wesley C. Sawyer
Crook served as president for less than two years before opting to step down. He became president of Ohio University in Athens, Ohio, where he served for three years.
Hirst standardized all bachelor degrees into four-year programs, and received praise for that move. But during his four years as president, there was turmoil and protest on campus. At one point, half of the students signed a "no-confidence" memorandum against Hirst. There were departures by key faculty members, who had the support of Pacific alumni.
Stratton brought stability to Pacific as a world-wide economic recession was coming to an end. One year into his decade-long tenure as president, Pacific established a conservatory of music—the first west of the Mississippi. He was very popular with students and alumni and was described in former Provost Phil Gilbertson's book Pacific on the Rise as the most significant president prior to Tully C. Knoles.
Gibbons, who previously had served two years as Pacific president, returned in 1872 — reluctantly, it was reported — to once again take over the school. He had been serving as a professor at Ohio University.
1872–1877
Alexander S. Gibbons
The five-year tenure of Sinex was highlighted by the opportunity to build a new campus in San Jose. The 22–acre site was known as College Park. He also was in charge during discussion of the "California Idea," a coordinated effort between higher education and state government to increase student enrollment throughout the state. Sinex resigned in 1872.
1867–1872
Thomas H. Sinex
Bannister, one of the university founders, returned for a second — and longer — presidency. He led the university during the entirety of the Civil War. His eight years of service in his second stint provided continuity for Pacific that, at the time, was missing from the university's governing board.
1859–1867
Edward Bannister
Gibbons, a mathematics professor, was one of two original faculty members for Pacific. As president, Gibbons once took a 50% pay cut to help Pacific make ends meet. He resigned in 1859 when the Pacific board would not grant his leave of absence request, but he returned in 1872 and served five additional years as president.
1857–1859
Alexander S. Gibbons
Maclay was one of the first two faculty members at Pacific. He was a professor of Greek and Latin languages. He served a short term as president during the formative years of Pacific.
1856–1857
William J. Maclay
Briggs was a champion of civil rights, favoring the abolition of slavery and supporting the Black and Chinese communities. While president, he also sought to improve the standing of women students at Pacific. He was a close friend of California governor and higher education colleague Leland Stanford. After his presidency, Briggs served intermittently on Pacific's board for three decades.
1854–1856
Martin C. Briggs
Bannister was one of three Methodist ministers who were the primary founders of University of the Pacific. The others were Isaac Owen and William Taylor. The original Pacific charter was signed on July 10, 1851. When Bannister resigned in 1854, he presented the university's board with a scholarship plan to raise endowment funds. He would return five years later for a second presidency at Pacific.
1852–1854
Edward Bannister