A place for opportunity
Located in Stockton, University of the Pacific's residential campus is located in the heart of one of the country's most diverse cities, and puts students in reach of Sacramento, San Francisco, the Napa Valley and Yosemite. Our students are bright, determined, and above all else, in it together. From the classroom to extracurriculars our students discover close-knit like-minded connections that reach beyond their time on campus.
A diverse campus community in a diverse city
The Stockton Campus is University of the Pacific's 175-acre residential campus, home to undergraduate, graduate and professional programs that prepare students for successful futures in business, education, engineering, health sciences and more.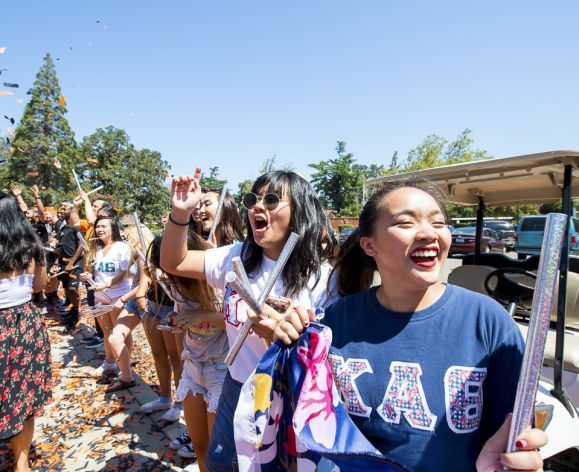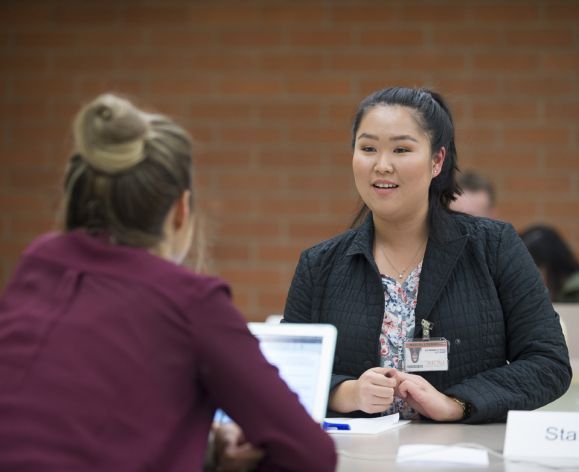 Community health clinics
Pacific's School of Health Sciences has several clinics that serve community members with speech, hearing, balance and other concerns. In addition, Pacific's Thomas J. Long School of Pharmacy helps senior citizens develop Medicare Part D drug programs.
Campus Safety
Thanks to our robust approach to campus safety and the outstanding work of our peace officers, Pacific's crime statistics are among the lowest in the region.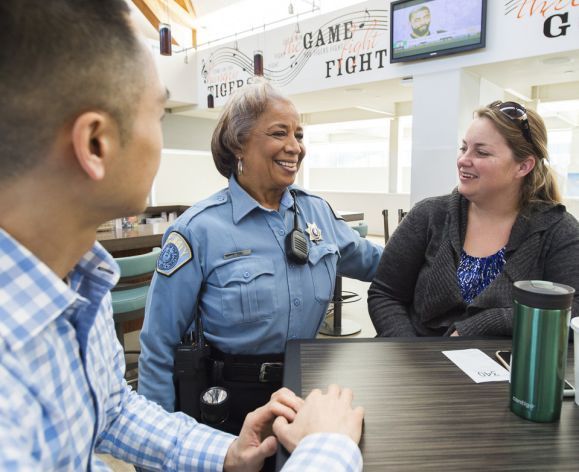 New England beauty with California weather
Pacific's 175-acre Stockton Campus is widely recognized as one of the most beautiful private university campuses in the West.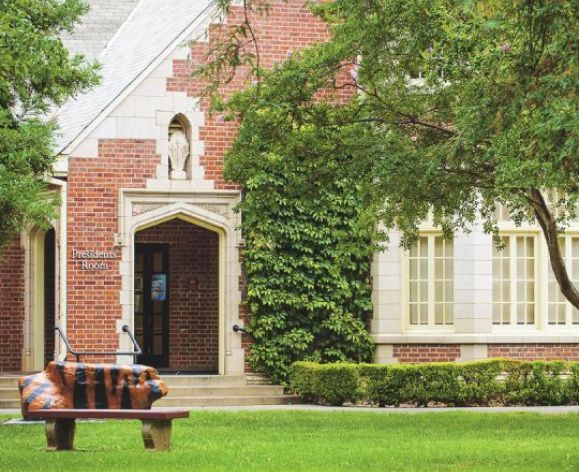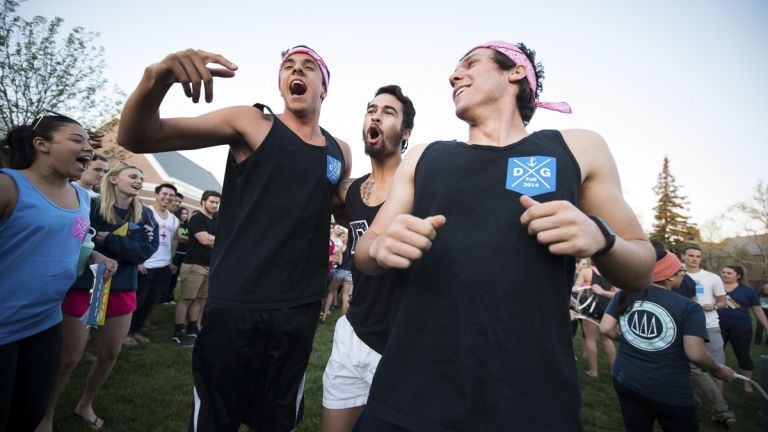 Campus Features
Living on Campus
With thriving communities that meet your needs, Pacific has the perfect residential living space for you. A variety of housing options means the opportunity for you to live comfortably with your peers.
Stockton Housing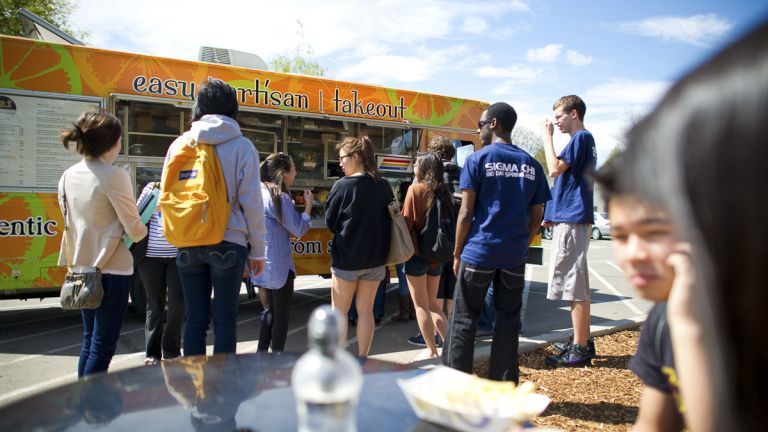 Campus Features
Dining Options
The University of the Pacific's dining mission is straightforward. In cooperation with our food service provider, Bon Appetit, we strive to use fresh and authentic ingredients by utilizing food in its simplest and most natural form.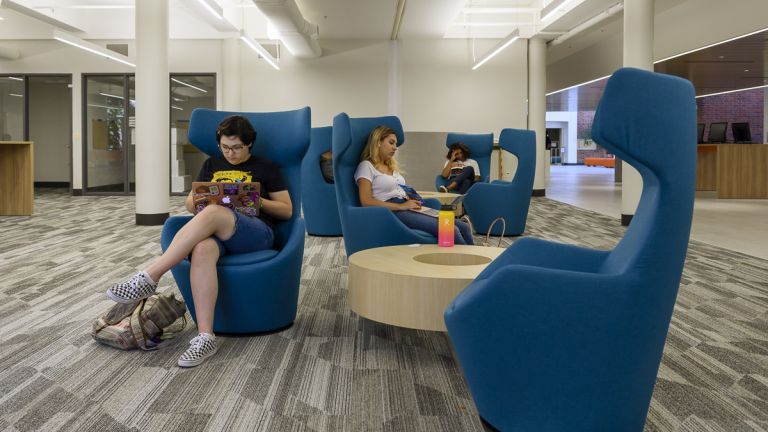 Campus Features
Campus Libraries
The Stockton Campus Library facilities offer a variety of study settings, including carrels, large tables, lounge areas, and group study rooms.
Stockton Campus Library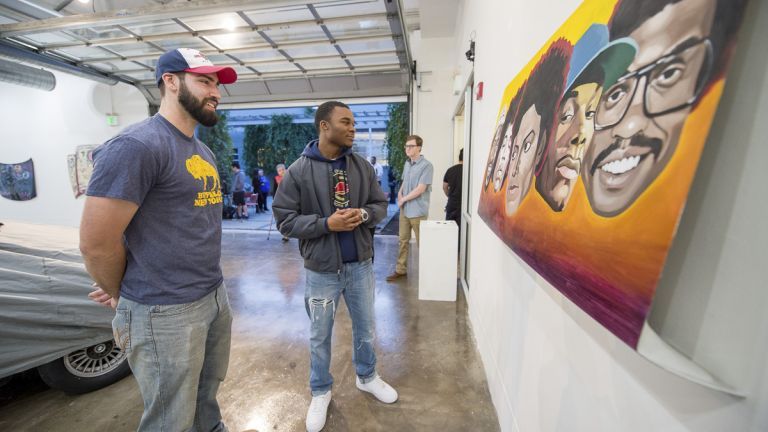 Campus Features
Reynolds Gallery
Showcasing student, faculty and visiting artists work, the Reynolds Gallery is a key member of Central Valley art community and joins the Haggin Museum, Stockton Art League, DH Horton Gallery and the Grand Galleries in Tracy, in promoting the value of the arts.
Reynolds Gallery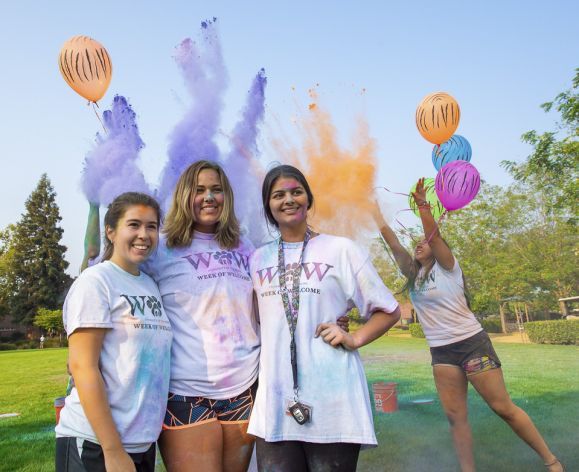 Join the Pacific Community
There's no shortage of ways to get involved, connect and have fun at Pacific. Recreational activities, student organizations, arts and culture and more await you.
Sustainable living
See how Pacific supports students with on-campus vegetable gardens, food pantries, and green energy projects.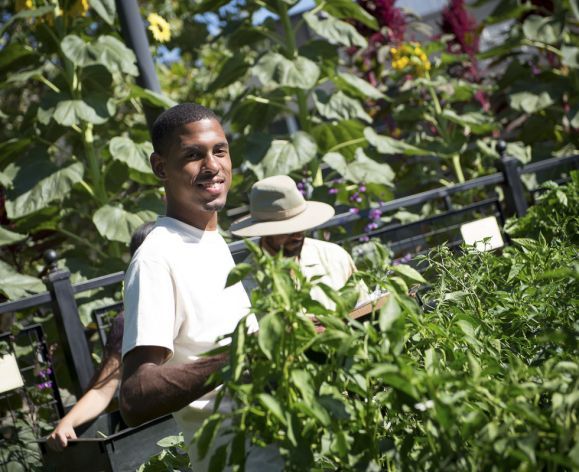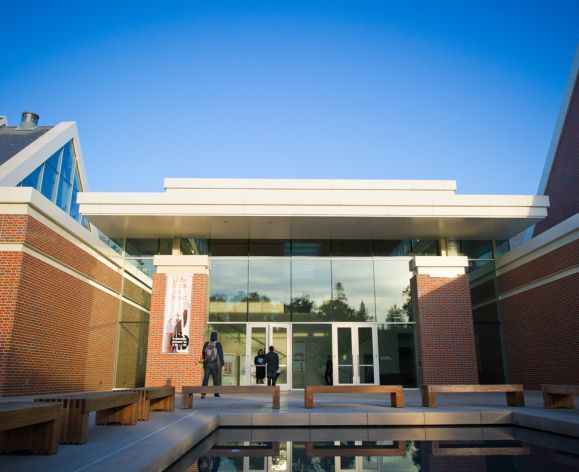 University Event Rental Services
Many on-campus facilities and venues at the Stockton campus are available for rent for private events.