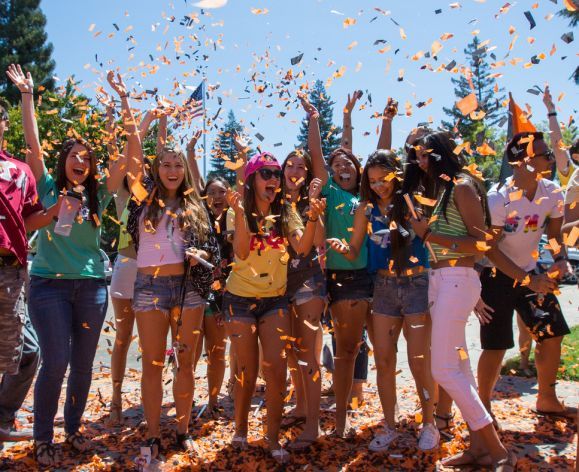 Spring 2021 Semester
Due to state & county health guidelines and ongoing pandemic concerns, the university needs to significantly reduce on-campus housing occupancy for the spring 2021 semester. Very limited housing will be available based upon significant need. 
Students requesting on-campus housing should be cautioned that campus life will look very different than a typical campus experience. 
Most buildings will be closed, and there will be no face-to-face social events or student programming. 
Most faculty and staff are working remotely and campus services will continue to be offered virtually. 
Students in housing will be isolated in their apartments (one person per apartment) and will not be allowed to have guest visits in the residential communities. Additionally, students will not be allowed to visit other students in campus apartments. This also includes family members. 
Dining options will be limited, and all dining will be to-go with no in-house seating. 
Students living on campus are required to complete an online COVID screening questionnaire daily and may be required to submit to COVID testing as public health needs evolve on campus. 
Students living on campus for spring 2021 are required to have a copper meal plan as a minimum requirement.  The Marketplace located in the DeRosa University Center (DUC) will be the only available on campus dining during spring 2021.
For the spring 2021 semester, all residents approved to live on campus will be residing in the following apartment communities:
Calaveras Hall
University Townhouse Apartments
Monagan Hall
Make Pacific your Home
With thriving communities that meet your needs, Pacific has the perfect residential living space for you. A variety of housing options means the opportunity for you to live comfortably with your peers. First-year students live with other first-year students so that building a community and  lifelong friendships is built into your experience. By living on campus, you'll receive a tremendous amount of support from our entire staff, including our Resident Assistants, who are other students committed to helping you make the best of your Pacific experience. We want you to feel at home at Pacific, and we'll do whatever we can to ensure that you do. 
Benefits of living at Pacific
Not only do you have a variety of great housing options to choose from, you also will reap plenty of benefits from living on campus. Students who live on campus tend to have higher GPAs and graduation rates and tend to be more connected to the Pacific and local community. And you have the added benefit of happy, positive memories to take with you when you leave. We mean it when we say we'll go above and beyond to care for you and provide excellent support and service.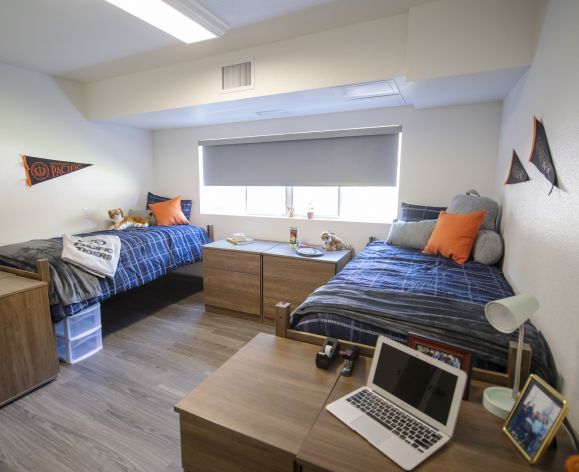 STUDENT HOUSING OPTIONS & INFORMATION
Live at Pacific
Dive into our community and enjoy all of the social and cultural aspects of campus life. With so many opportunities to meet and engage with the campus, you'll find your home at Pacific.
Fresh and authentic dining
Our variety of dining options will provide you a balanced diet to keep you nourished, energized, and ready to take on your day. Only the freshest ingredients will make it onto your plate.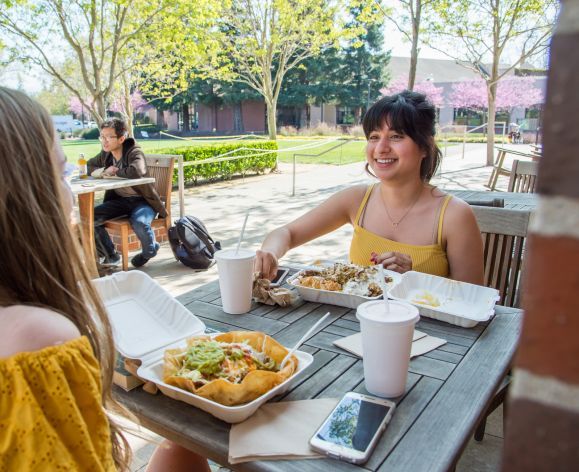 Contact Us
Residential Life & Housing
3601 Pacific Ave
Stockton, CA 95211
209.946.2331
Office Hours
Monday - Friday
8 a.m. - 5 p.m. 
Visit us on the second floor of the McCaffrey Center on the Stockton campus.
Due to the ongoing pandemic, our on-campus office is currently closed. Staff are telecommuting and can be reached via phone and email.