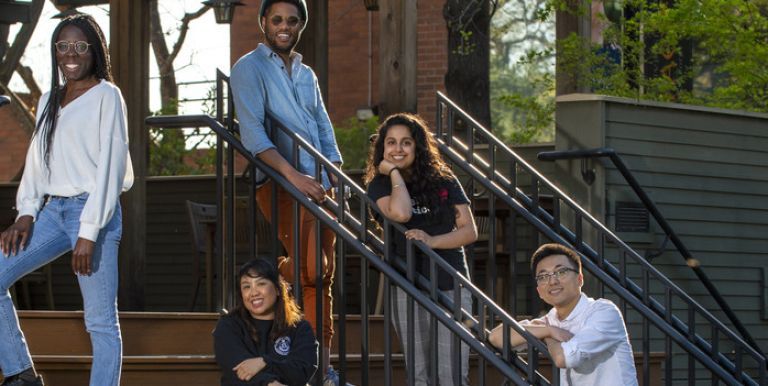 Diversity, Equity and Inclusion
The committee is a collaborative partner in creating and sustaining a culture that consistently reflects DEI as a core value that informs how we work, interact and support one another and those we serve.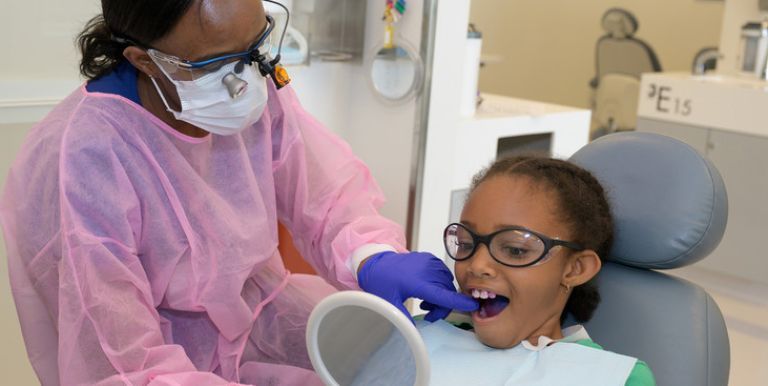 DEI principles
Our work is ongoing and requires commitment, education, humility, innovation and accountability. We are dedicated to helping Pacificans on our three campuses build and strengthen the capacity to incorporate DEI principles into their roles at the university.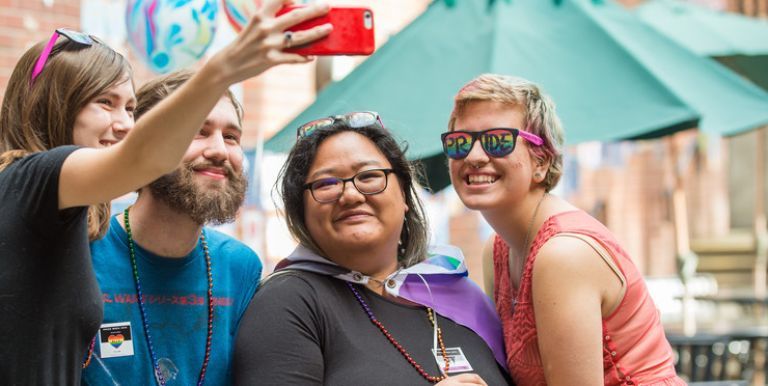 Pacific's rich cross-section of cultures
We are mindful of the incredibly rich diversity of identities represented at Pacific, and strive to achieve the powerful and attainable goal expressed by our university president: to become the leading anti-racist institution in the nation.
Ready to serve all Pacificans
UCDEI is comprised of 40 faculty, staff and students responsible for assisting in the development of programs, projects and policies that will enhance diversity, equity and inclusion, with emphasis on issues related to, but not limited to, ethnicity, gender, sexual orientation and disability.
Champions of Diversity
The awards are presented annually to students, faculty and staff who exemplify the university's values of DEI in an exceptional manner. Congratulations to those who received the 2020-21 Champion of Diversity awards. 
Events
UCDEI supports cultural and identity-based celebrations and similar activities throughout the academic year.
President's annual DEI update
"I believe having a cabinet-level executive focused exclusively on these issues is a first step. Pacific will be one of only two West Coast Conference universities to have a vice president for DEI."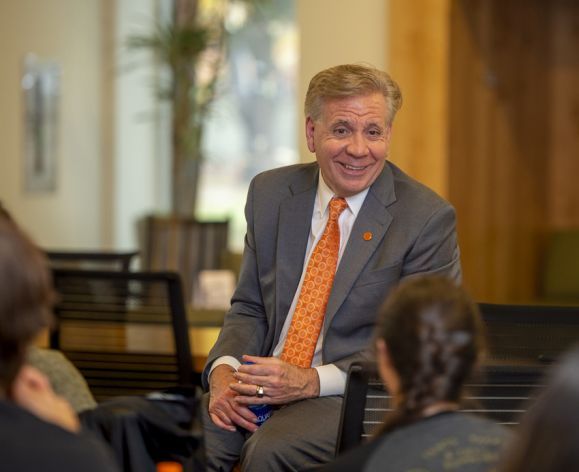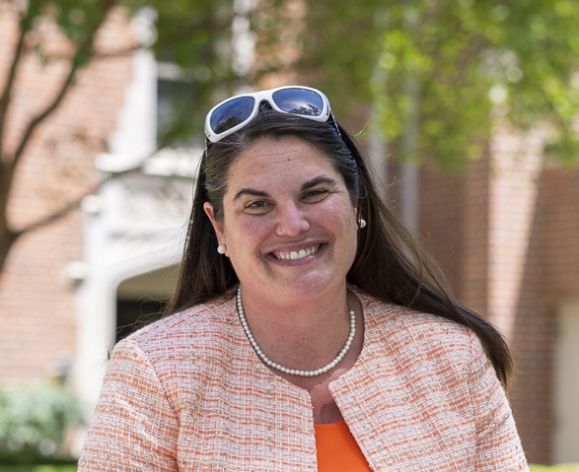 Co-chair, staff
Elizabeth Trayner
Elizabeth "Liz" Trayner (she, her hers) serves as Director of Equitable Rights & Responsibilities/Title IX Coordinator. Dr. Trayner's core values are equity, integrity, community, servicing others, respect, and continual improvement. Liz has a strong commitment beyond compliance. She is committed to providing a comprehensive approach to administering an equitable process for responding  to sexual misconduct, identity-based harassment, discrimination, and retaliation. She has over 20 years of experience in a wide range of areas withing higher education.
Elizabeth received her Ed. D. in Higher Education Administration from University of Southern California, her M.M. in Vocal Performance, and her B.M. in Music Education both from The University of South Dakota. Dr. Trayner has presented on the regional, national, and international level on inclusive hiring practices, igniting best practices in sexual misconduct, universal design, messages we've learned about race, dis/ability awareness, exploring spirituality, LGBTQ+ 101, minimizing bias, civil rights investigator training, breaking down the wall of identity stereotypes, Title IX Advisor Training, Title IX Decision Maker Training, exploring spirituality, experiences of international students, leadership and supervision, and more. She has been published on topics including fostering safe, engaging campuses for lesbian, gay and bisexual students, the development and implementation of global partnerships in student affairs, recommendations for non-discriminatory approaches to address criminal and disciplinary history in the college/university admissions process, and how ensure the parties have process advisors.
Co-chair, faculty
Susan Giraldez
Susan Giraldez is an Assistant Professor of Spanish in the Department of Modern Language & Literature..  A former Assistant Dean of College of the Pacific, she has served as Chair of the Academic Council and is a past Chair of the Department of Modern Language & Literature.
In addition to her role as Co-Chair of the UCDEI, Dr. Giraldez is a board member of El Concilio California. She is the advisor to the Spanish language Honor Society Sigma Delta Pi and continues to serve on the Academic Council. She is the 2011 recipient of Pacific's Enough is Enough Award for the Campaign to End Social Violence. In 2014 and 2018 she was named Outstanding Professor of the Year by Latinx Students.
Professor Giraldez holds a Bachelor's degree in Communication Arts and Spanish from University of the Pacific, a Master of Arts in Spanish from Middlebury College and a Ph.D. in Hispanic Literature from University of California Santa Barbara. Prior to joining the faculty at Pacific in 1993 she taught as a lecturer at University of California Berkeley and worked as an Assistant Editor for McGraw-Hill Publishing.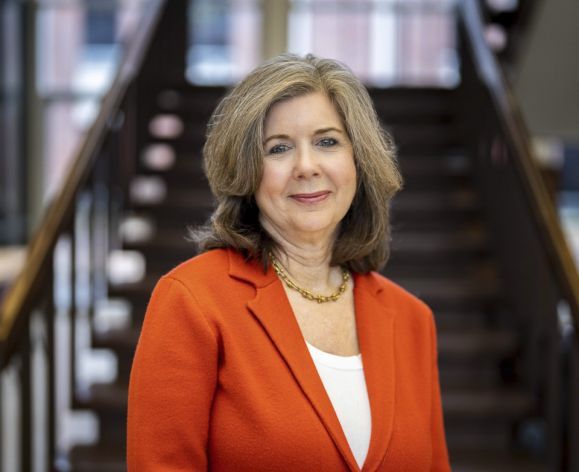 Faculty
Susan Giraldez, Associate Professor of Modern Language & Literature
Ahmed Kanna, Professor of Ethnic Studies Program
Larry Levine, Professor of Law
Melanie Felmlee, Associate Professor of Pharmaceutics & Medicinal Chemistry
Cynthia Dobbs, Professor of English
Elisa Chavez, Professor of Dentistry

Staff
Elizabeth Trayner, Director of Equitable Rights and Title IX Coordinator
Melissa Yamanaka, Diversity and Outreach Manager for Dental Admissions
Valerie James, Senior Assistant Dean for Admissions, Financial Aid & Diversity Initatives
Allison Dumas, Associate Vice President for Equity and Academic Partnerships
Randall Ogans, Enterprise Applications Developer
Mariam El-menshawi, Director for California Victims Legal Resource Center and Adjunct Professor
Jessica Tinklenberg, Executive Director for Center for Teaching & Learning
Mario Enriquez, Director for Center for Identity and Inclusion
Daniel Nuss, Services for Students with Disabilities Director
Deborah Freeman, Director of AA/EEO
Kelli Page, Associate Vice President for Alumni Relations
Leonard Perry, Men's Basketball Head Coach
Mike Klocke, Senior Director of Media Relations
Marge Grey, Associate Vice President of University Strategic Communications
Tracy Patton, Executive Officer and Advisor to Vice President for Student Life
Jessica Bilecki, Sustainability Director
Christian Cardona, Assistant Director for Undergraduate/Graduate Enrollment
Ronda Marr, Director for Procurement Services
Daniela Romero, University Financial Analyst
Marylou Bagus-Hansen, Instructor for Service Learning

Students
Jose Flores-Jimenez, ASuop DEI Director
Namorrah Ward, Social Justice Advocate for the Office of DEI