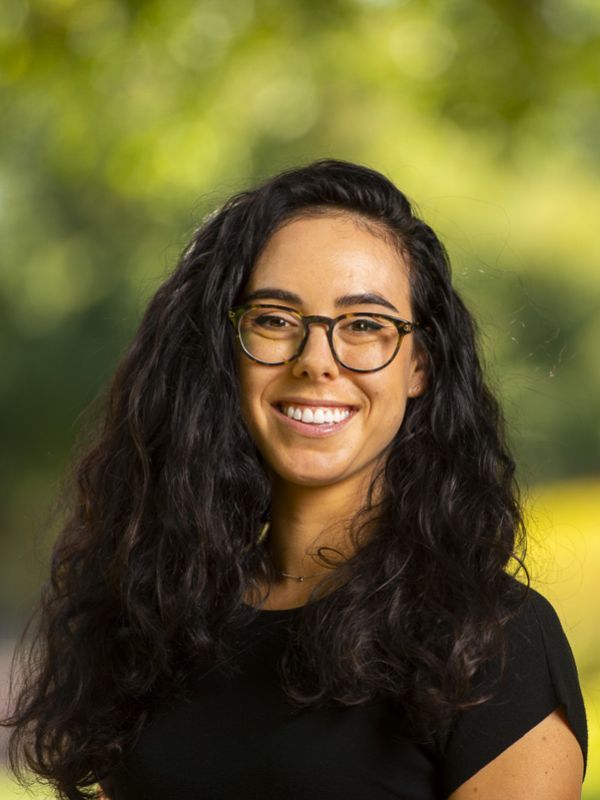 Licensed Clinical Psychologist (PSY 32431)

BIOGRAPHY AND TRAINING PHILOSOPHY
Dr. Craig graduated with her Ph.D. in Clinical Psychology from the California School of Professional Psychology, San Francisco in 2019. She came to Pacific as a Doctoral Psychology Intern on the Stockton campus in 2018. She transitioned to the San Francisco campus in August 2019, which houses the dental, audiology, and data science graduate programs. Prior to working at Pacific CAPS, Dr. Craig completed her clinical training in a variety of settings including a middle school, a residential substance abuse treatment facility, and outpatient community mental health centers. Dr. Craig comes from a family of psychologists and has been passionate about the field of mental health from a young age. She loves the personal identity exploration and development aspect of working with college and graduate students. 

Dr. Craig's areas of particular clinical interest include trauma, eating disorders, couples, ADHD, and autism. Her therapeutic approach is foundationally Humanistic with special focus on understanding traumas, attachment, family systems, and layers of cultural context. She incorporates elements of Cognitive Behavioral Therapy (CBT), Acceptance and Commitment Therapy (ACT), and Internal Family Systems (IFS) into her Humanistic work.

Training Program Roles:
Dr. Craig joined University of the Pacific in August 2018 as a Doctoral Psychology Intern and now serves as the Staff Psychologist on the San Francisco campus. Dr. Craig facilitates Assessment Seminar and is an active member of the training team.  

Strengths of the Training Program:
The training team is dedicated to a developmental approach to supervision, which fosters intern professional growth throughout the training year. Each intern is treated as a true member of our team, and individualized attention to each intern's training goals and growth areas is a constant priority.
The training team upholds a true open door policy. Our clinical staff members are diverse in theoretical orientation, and doctoral interns have the opportunity to learn about a variety of styles and therapeutic approaches.

OFFICE HOURS
During the academic year, Counseling and Psychological Services is open Monday through Friday. Hours vary by campus, for more information please call 209.946.2315 x2.
Crisis and after hours support can be received by calling 209.946.2315 x3.
Education
B.A. Skidmore College, New York (Psychology)
Ph.D. California School of Professional Psychology, San Francisco (Clinical Psychology)