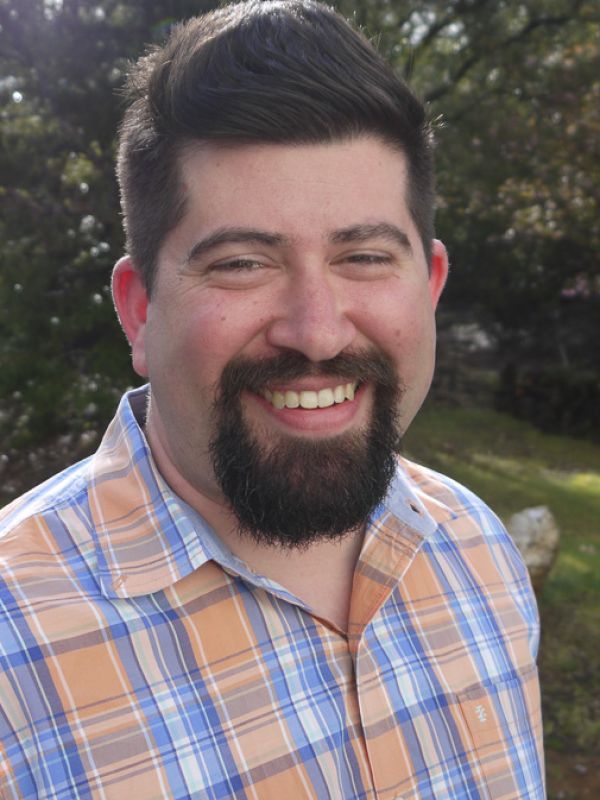 Dr. Brian Raines earned a Doctorate and a Master of Arts in Clinical Psychology from the California School of Professional Psychology, Sacramento, graduating from the program in 2023. As a Latinx military veteran, he has a passion for helping young adults, veterans, minorities, and undocumented students. His non-traditional journey to psychology affords him unique experiences and opportunities, that is reflected in his approach to therapy and dedication to students and his peers.
Brian has previously worked predominantly with adults and university students struggling with anxiety, stress, bipolar disorder, OCD, ADHD, imposter syndrome and depression. He also has experience working with veterans, adolescents, clients experiencing grief, and clients going through divorce. His clinical interest includes narrative based therapies, treatment of PTSD, technology addiction (e.g., smartphones, social media, etc..), and motivational interviewing. Brian provides individual, relationship, group, and solution session-based therapies, in addition to presentations and workshops for various mental health skills. Although he primarily practices using cognitive behavioral therapy (CBT), and Acceptance and Commitment therapy (ACT), he also draws from other theoretical frameworks including strength-based approaches, art therapy interventions, and humanistic therapies.
Outside of work Brian enjoys traveling, hiking, DND, and sports. He maintains an appreciation for cinema, improv comedy, and connecting with others.

ROLES
As part of his final training in his graduate program, he was selected to be a psychological intern at University of the Pacific during the 2022-2023 academic year. As a psychological intern he supported  Pacificans by providing individual therapy, couples therapy, group therapy, grief support, triaging clients, and bringing in a contagious energy to many outreaches. He also co-facilitated Mindful UOP, a mindfulness group where he taught students to be present, accepting, and mindful of their experiences. Currently he continues to serve Pacificans as one of our clinical case managers. As a case manager, he is one of our front-line personnel whose primary focus is to conduct triages, provide same day appointments, match students to mental health resources, and continue to provide individual therapy.

OFFICE HOURS
During the academic year, Counseling and Psychological Services is open Monday through Friday. Hours vary by campus, for more information please call 209.946.2315 x2.
Crisis and after hours support can be received by calling 209.946.2315 x3.
Education
A.A. St. Leo University, Florida (Liberal Arts) 
B.S. Excelsior College, New York (Liberal Arts with a focus in Computer Information Science)
M.A. Alliant International University, California School of Professional Psychology, Sacramento (Clinical Psychology)
Psy.D. Alliant International University, California School of Professional Psychology, Sacramento (Clinical Psychology)