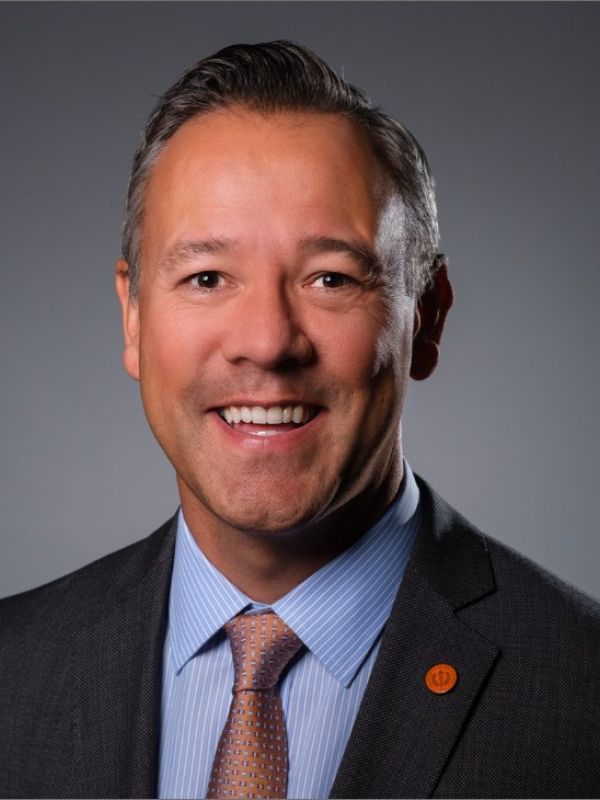 Vice President for University Development and Alumni Relations
Scott Biedermann '05, '20 joined Pacific in 2012 and became vice president of development and alumni relations in July 2021 after progressing through the ranks of development leadership. Biedermann has overseen all facets of fundraising at the university and was instrumental in the university reaching its record $300 million fundraising campaign goal six months early. In his various roles in Development and Alumni Relations—most recently as senior associate vice president—he has led efforts to support Pacific's student scholarships, new and improved facilities and endowed faculty positions. 
Prior to joining Pacific, Biedermann led the first Research and Grant Development Department at the San Joaquin County Office of Education. He also served as an adjunct faculty member at Modesto Junior College and Teachers College of San Joaquin. A graduate of University of California at Berkeley, Biedermann went on to earn his MA in communications at Pacific in 2005 and his EdD in 2020. 
Biedermann's professional memberships include the Council for Advancement and Support of Education, the American Association of Grant Professionals and the American Leadership Forum, where he is a senior fellow of the Great Valley Chapter. He also chairs Visionary Homebuilders of California.
Follow Scott Biedermann on social media:
Facebook | Instagram