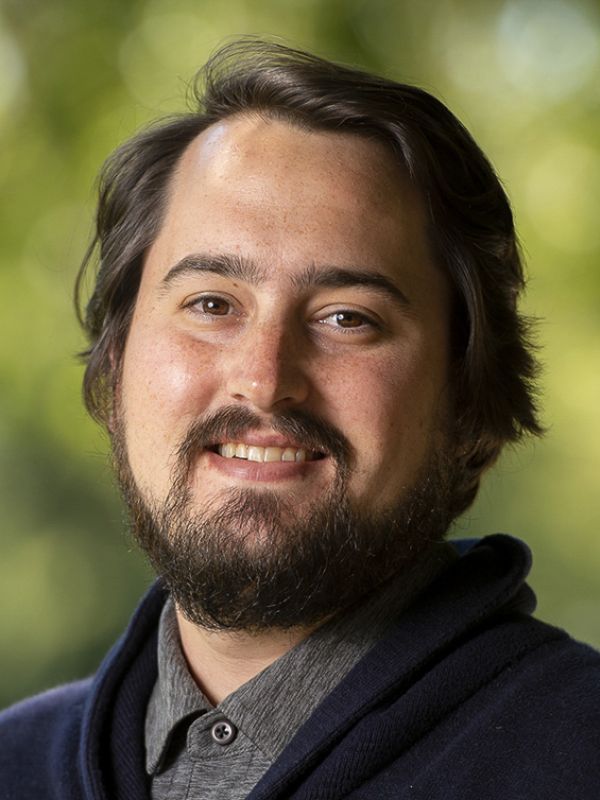 Supervised by Anna Craig, Ph.D., PSY 32431 and Kim DeRushia, Psy.D. PSY 24992

BIOGRAPHY AND TRAINING PHILOSOPHY
Dr. Ricci earned his doctorate in clinical psychology and serves as the Clinical Case Manager and Group Therapy Coordinator at CAPS. Dr. Ricci facilitates the group therapy seminar for the intern cohort and leads the group therapy case conference for the entire staff. As the Clinical Case Manager, he helps interns develop their triage skills and oversees the case assignment process. Dr. Ricci practices from a primarily humanistic theoretical orientation and works to help students to connect with themselves and be more present in their daily lives. While comfortable working with all presentations, his clinical interests lie in working with young adults, identity development, grief, group therapy and interpersonal relationships.

Training Program Roles:
Dr. Ricci joined University of the Pacific in August 2019 as a Doctoral Psychology Intern. Dr. Ricci leads Group Seminar and, as the Group Coordinator, helps doctoral interns learn the skills necessary to create, market, and faciliate process and skills-based groups.  

Strengths of the Training Program:
The true variance of clinical experiences; one can participate in an outreach for athletes, give a stress management talk to graduate students, and then introduce our services to new students, which is very unique.
The varying types of process or specific topic support groups/workshops that are offered.
The true offering of every clinical opportunity in a college setting.
The different theoretical orientations of the staff (e.g., humanistic, CBT, IFS, etc.).

OFFICE HOURS
During the academic year, Counseling and Psychological Services is open Monday through Friday. Hours vary by campus, for more information please call 209.946.2315 x2.
Crisis and after hours support can be received by calling 209.946.2315 x3.
Education
B.S. University of Oregon (Psychology)
B.S. University of Oregon (Sociology)
M.A. California School of Professional Psychology, Los Angeles (Clinical Psychology)
Ph.D. California School of Professional Psychology, Los Angeles (Clinical Psychology)