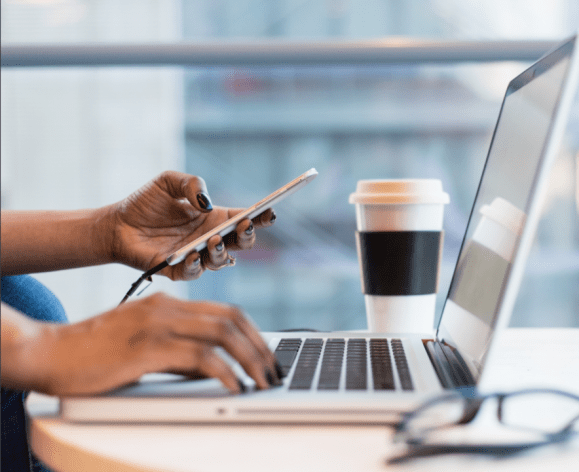 Stay Connected
Student Health Services provides comprehensive healthcare to Pacific students on all three campuses. While many of our walk-in services are temporarily suspended, students can still reach us by calling 209.946.2315 option 1 or by visiting the medical portal to schedule a telehealth appointment with our Nurse Practitioners, Dietitian as well as our Insurance and Immunization experts.
Hours of Operation
Effective July 12th:
Stockton: Monday through Friday: 7am – 4pm
Sacramento: Tuesday: 7am – 4pm and Wednesday 10am – 6pm
San Francisco: Monday and Thursday : 7:30am – 4:30pm , Tuesday: 8:30am – 5:30pm , Wednesday : 11:30am – 6pm
See COVID-19 testing locations and hours by campus
Advice Nurse Available 24/7
209.946.2315 option 4
After Hours Telehealth: LiveHealth Online
Offers visits with board-certified doctors, psychiatrists and licensed therapists. Doctors are available 24/7, psychiatrists and therapists are ready to see you by appointment 7 days a week. Download the LiveHealth app in the App Store or on Google Play.
Students enrolled in SHIP: $0 Co-Pay for medical and behavioral health visits
Students with their own insurance: $49 Co-Pay for medical and tiered rates for behavioral health visits
Telehealth Appointments
With our telehealth options (video and phone appointments), you can get medical advice and personalized treatment plans from the comfort of your home! You can also get personalized nutrition counseling with your campus Dietitian. 
You can schedule your visit by calling 209.946.2315 ext. 1, or through the Medical Portal. You will need access to a smart phone, tablet or computer with Zoom video capability. Telehealth visits are available during normal business hours (Monday through Friday from 8 a.m. to 5 p.m.).
Covered Services
Cold and flu
Bronchitis
Sinus & respiratory infections
Allergies
Diarrhea
Nausea/vomiting
Urinary Tract Infections
Pink Eye
STD screening
Emergency Contraception
Rashes/Skin concerns
Headaches
Services and Health Information
Please note that in person visits are unavailable on the Sacramento and Stockton Campuses. Our Nurse Practitioners remain available for telehealth visits and can still order labwork and medications as needed. Please return to the top of the page for a list of common services provided in a telehealth setting.
The Nurse Practitioners and Physician can manage most primary care concerns. Occasionally, a student must be referred to off campus care due to the nature and complexity of the problem.
What we typically provide:
treatment for minor illnesses and injuries
laboratory services including blood draws
preventive screenings
sexually transmitted infection (STI) testing
Physicals (temporarily on hold)

You should bring all available immunization records, a list of your current medications, and allergies. If the physical form contains any portions "to be completed by the student/candidate", please have the appropriate sections completed before your arrival and bring that portion with you. We provide physicals by appointment for:

routine physicals
study abroad
athletics
pre-employment
We offer the following immunizations:
We can also obtain required antibody titers.
Although TB skin tests are not an immunization, we also provide them. There are nominal charges for vaccines, titers, and TB skin tests; however for those students covered under the Student Health Insurance plan all immunizations, titers and TB tests are a covered benefit when provided by our providers. Always ask about applicable fees when scheduling an appointment.
Hepatitis B
Hepatitis A
Measles/Mumps/Rubella (MMR)
Tetanus/Diphtheria/Pertussis (TDaP)
Influenza vaccines (seasonal)
HPV
Varivax (chicken pox)
Menveo (Meningitis)
Providers will evaluate the need for off campus care, and make the appropriate referral; we will work with the student's health insurance plan as much as possible.
Our providers will see all students who have paid the Wellness Fee. However, if you have Kaiser insurance or another HMO plan and need a referral to a specialist, then it must be done through your primary care provider to be covered by your plan.
The Student Health Insurance Plan requires Pacific Health Services to be utilized first if you are located within a 50 mile radius of the Stockton campus. Always ask about applicable fees when scheduling an appointment.
Telephone advice on any health concern is available whenever Pacific Health Services is closed, or when a provider is unavailable. This service is available to all active and registered students by calling 209.946.2315 option 4. If you are not sure what to do, where to go, or just need to ask a health-related question, the Advice Nurse can assist you. You will need to provide your name and student ID number when using the service.
All information is confidential. We receive a fax copy of the encounter so that we can provide any needed follow-up. You may receive a phone call from a Health Services staff member to check on your condition.
Routine gynecologic exams with Pap tests are available by appointment. We also offer STI screening, evaluation and treatment of vaginal infections, contraceptive counseling and prescription; emergency contraception is available. Female students that have enrolled into the Student Health Insurance plan or a Preferred Provider Organization are able to receive one annual Pap test as a covered benefit. Always ask about applicable fees when scheduling an appointment.
Pacific Health Services stocks medications commonly used in a primary care setting including antibiotics, oral contraceptives and more. These are available for purchase at a nominal charge; otherwise a student can elect to take a written prescription to fill at a local pharmacy.
Please note: we will refer off campus for Schedule II and psychotropic drugs.
Health and Wellness Resources
Eligibility and Costs
Wellness Fee Policy Statement: All undergraduate and graduate students studying on any of the three University campuses are required to pay a wellness fee each term. This fee is the primary funding for programs offered by Student Health Services ( SHS) and Counseling And Psychological Services (CAPS)
Wellness Fee for students enrolled in 9 or more units: $165
Wellness Fee for students enrolled in 0.5 - 8.5 units: $90
Each Summer Session for students enrolled in 1 or more units: $40- 
Please contact student accounts for all wellness fee questions.
Student Health Services provides FREE office visits with medical providers and no/low cost comprehensive healthcare to all students. Students enrolled in the Anthem Blue Cross Student Health Insurance Plan (SHIP) have no co-payments for most additional services such as: Labs and procedures. Low cost pricing is available for additional services for students that have waived SHIP. 
If you have private insurance we are not contracted to bill any outside insurance carriers. Any lab work completed can be billed out by the rendering lab if you have a PPO, and in some cases you will be responsible for a lab handling fee. In order to bill your insurance company, you must provide a copy of a valid insurance card. You are financially responsible for any claims denied by your insurance company. It is your responsibility to determine which laboratory is considered "in-network" for your plan.
We can print a receipt that you may submit to your insurance company for reimbursement for services rendered. Please note that if you have an HMO most insurance companies will not reimburse you for care received outside of your primary care provider or HMO group.
Please see the 2019-2020 price list for procedures, labs, medications, supplies, etc. that may incur.
Location and Hours
Sacramento — Halbert Hall
3257 5th Ave.
Hours
Tuesday, Wednesday, Thursday from 10 a.m. to 6 p.m.
San Francisco
155 Fifth St., 5th Floor, Suite 513
Hours
Monday: 7:30 a.m. to 4:30 p.m.
Tuesday: 8:30 a.m. to 5:30 p.m.
Wednesday: 11:30 a.m. to 6 p.m.
Thursday: 7:30 a.m. to 4:30 p.m.
Stockton — Cowell Wellness Center
1041 Brookside Road, across the footbridge from the main campus
Hours
Monday through Friday from 8 a.m. to 5 p.m. (during the academic year)