Artist K Pontuti (they/them) is premiering a multimedia body of work in the show Pray and Be Thankful 4 Everything, opening September 6, 2022, in Reynold's Gallery, on University of Pacific's, Stockton campus. The exhibition is on view until October 21. The gallery is free and open to the public, Monday – Friday, 9 a.m. – 4:30 p.m.
The show explores gender identity, bodily autonomy, and Trans rights through works spanning three decades, including sketches, paintings, drawings, sculpture, and murals. The work uses absurdist humor to present difficult ideas and experiences surrounding Pontuti's own recent transition and the general state of gender/sexuality discourse.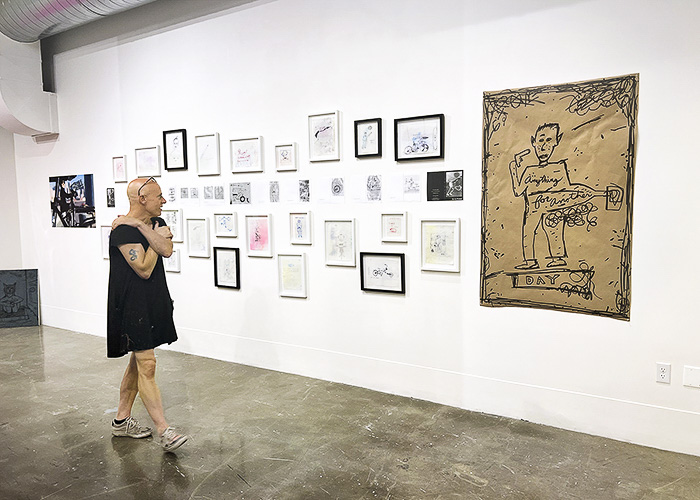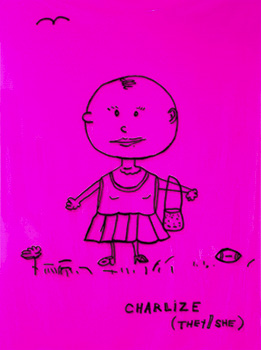 Pen and paper sketches from Pontuti's punk rock, San Francisco bike messenger days are juxtaposed with neon-colored and psychedelic large format drawings from the past two years, creating a cacophonous experience for attendees looking for hope, happiness, and the possibilities that change and transitions can bring. Artwork in the main gallery is collaged around a central 14-foot-tall transparent drawing suspended in the center of the room. From there, viewers are lured to the south room where they are enveloped by an installation of three brightly-colored, floor to ceiling  drawings, painted directly on the gallery walls. Paintings on neon vinyl, pen and pencil drawings and sketches, and one carefully placed "selfie mirror" reflect on the experience of change, transition, self-perception, and acceptance.
About the Artist:
K Pontuti is a trans / non-binary artist and filmmaker based in northern California. They create drawings, photographic, and multimedia works under their brand ANYTHING 4 ANOTHER DAY. Their recent feature film The Yellow Wallpaper, is now streaming on digital platforms. Additionally, Pontuti is a professor, and chair of University of the Pacific's Department of Art, Media, Performance, and Design.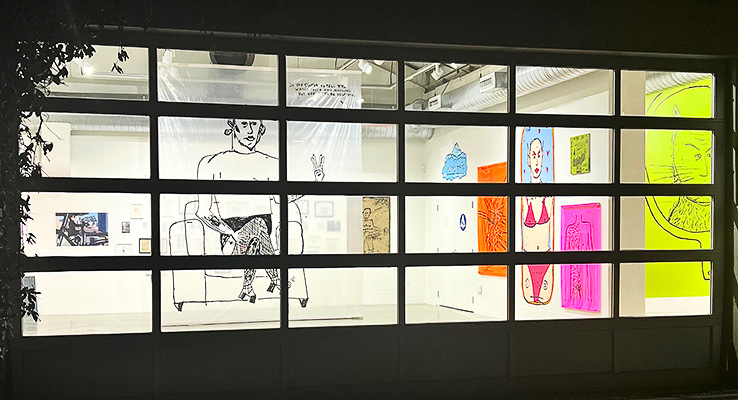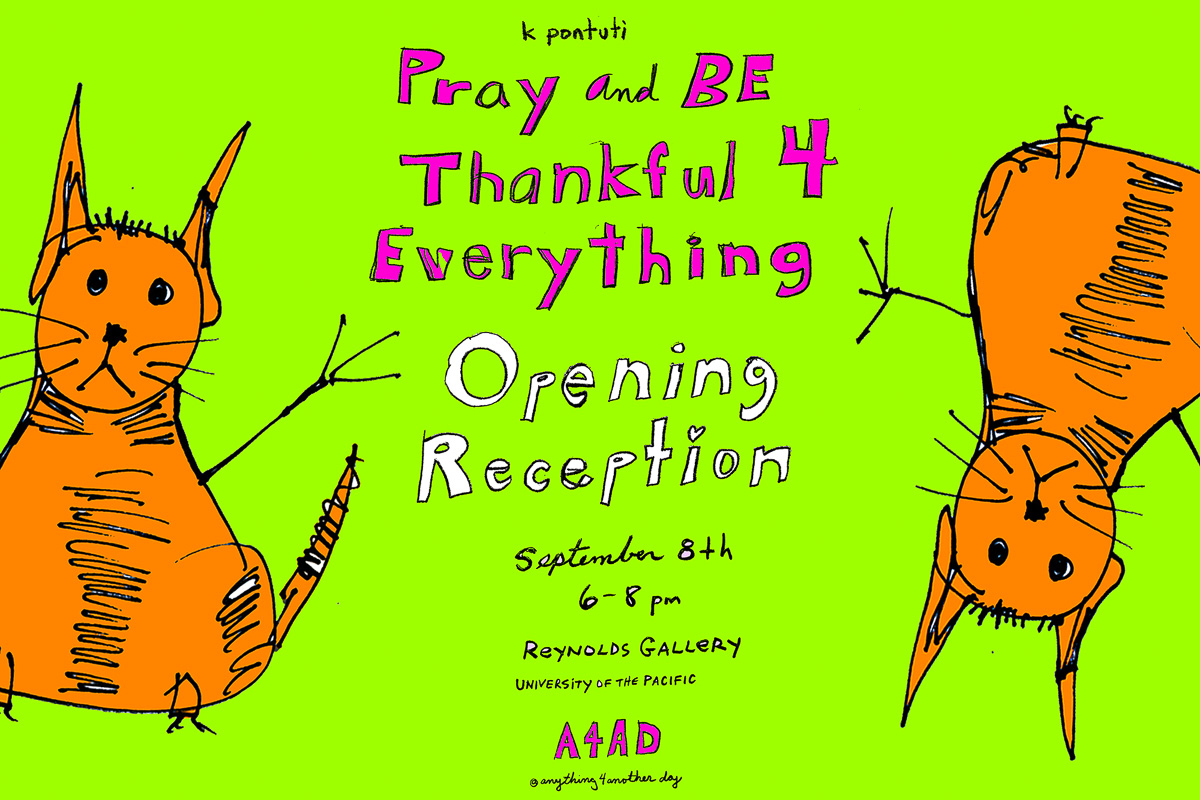 Public Reception
Pray and Be Thankful 4 Everything
The public is invited to attend an opening reception for Pray and Be Thankful 4 Everything, Thursday, September 8, 6:00 – 8:00 p.m. The reception will include small bites and refreshments.