September 23, 2022 11:00 am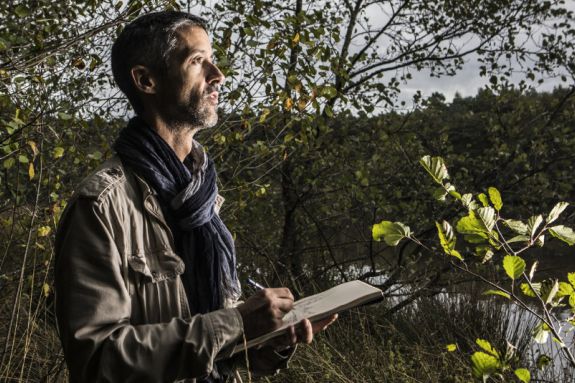 Paris-based graphic illustrator Lomig will create original illustrations of John Muir's adventures in the moment while Pacific students read passages from the famed naturalist's journals.

About the Artist
Lomig is a French comic book author who notably produced the graphic adaptation of Jean Hegland's novel "Dans la forêt" (Winner of the Cezam Fracas 2020 prize, selection of the France Inter prize, the Landerneau/Leclerc prize, the Libr'à nous, and the Breton comics award) published by Sarbacane. He is currently in California preparing a new comic book which is inspired by John Muir's trip through the South and to California in 1868.

This event is presented in partnership with:
Made in France
Institut français
Rennes Vivre en intelligence
Metropole
Add to Calendar
2022-09-23 11:00:00
2023-02-04 14:59:49
Live Illustrations of John Muir's Adventures!
Paris-based graphic illustrator Lomig will create original illustrations of John Muir's adventures in the moment while Pacific students read passages from the famed naturalist's journals.About the ArtistLomig is a French comic book author who notably produced the graphic adaptation of Jean Hegland's novel "Dans la forêt" (Winner of the Cezam Fracas 2020 prize, selection of the France Inter prize, the Landerneau/Leclerc prize, the Libr'à nous, and the Breton comics award) published by Sarbacane. He is currently in California preparing a new comic book which is inspired by John Muir's trip through the South and to California in 1868. This event is presented in partnership with: Made in France Institut français Rennes Vivre en intelligence Metropole    
3601 Pacific Ave, Stockton, CA 95211, USA
Library
Library
America/Los_Angeles
public
3601 Pacific Ave, Stockton, CA 95211, USA
William Knox Holt Memorial Library and Learning Center