Plan Out Your Finances
Students from families just like yours afford Pacific every year. Why not you?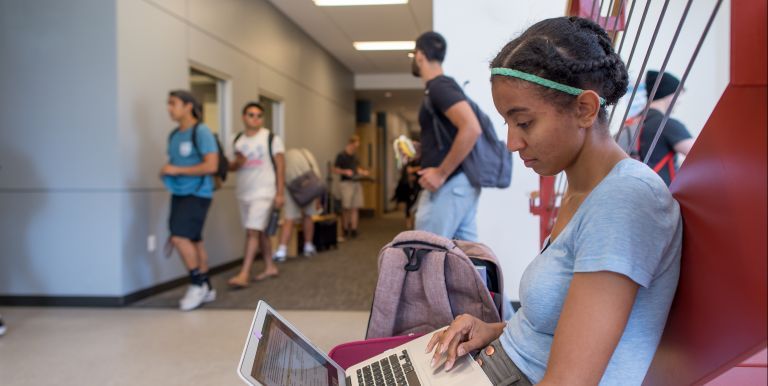 Undergraduate Student Costs
What you pay for your education isn't a one-size-fits-all situation. We've outlined six scenarios to give you a sense of what your budget could look like.
View the Scenarios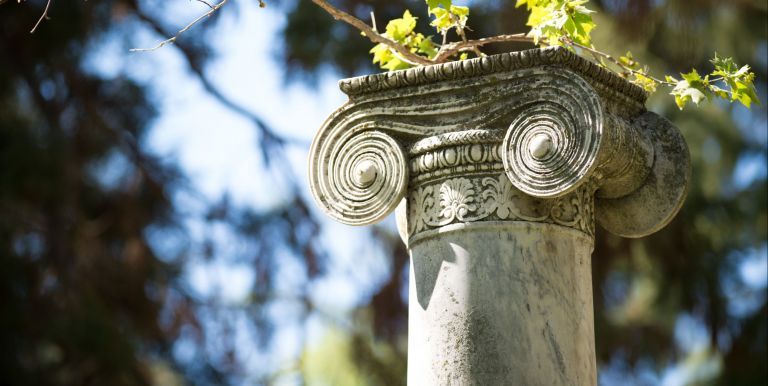 Graduate and Professional Costs
If you're a graduate or professional student, the cost to attend Pacific will vary greatly from that of an undergraduate.
View Tuition and Costs
Frequently Asked Questions
Cost of Attendance is an estimate of what it will cost for an undergraduate student to attend University of the Pacific for an academic year. It may vary based on your program of study and program fees. Charges for tuition, housing, meals and fees are subject to an annual increase to secure the highest quality instruction, facilities, programs and services.
Direct expenses are costs that are billed through the university and paid through your Pacific account for expenses directly related to your education. Such expenses typically include tuition and fees and on-campus housing (including meals) if you are living on campus.
Indirect expenses are built into your Cost of Attendance to help with your financial planning, but they are not billed through the university. Such expenses may include books, transportation and living expenses (e.g., rent and food).
The Office of Financial Aid uses the university's charges for tuition, general fees and average housing and meal plans for the on campus COA. Course and specific program fees are not included in the averaged COA. The housing and meal plan costs are based upon double-occupancy dormitory housing and the silver meal plan. The averages for books/supplies, transportation and personal expenses are based upon survey averages provided by the state of California (CSAC).
The costs for living expenses in the off-campus and living with parent(s) budgets are also based on averages provided by the state of California (CSAC).
Federal law requires the Office of Financial Aid to limit the total assistance that students receive so that it does not exceed the COA. If students receive a combined total of scholarships, grants, loans and/or work-study that exceeds their COA the Office of Financial Aid is required to reduce the aid so that it is equal to or less than the COA. The Office of Financial Aid will always reduce self-help (loans and work-study) whenever possible before adjusting scholarships and grants.
The COA is also critically important to the determination of the total eligibility for the Grad PLUS, parent loans, alternative loans and other types of financial assistance.
It is not possible for the Office of Financial Aid to anticipate every expense that a student might incur, thus the COA is only an estimate that may be useful for planning purposes. Students and their families should bear in mind that the COA does not include expenses that might occur due to unexpected healthcare events, family emergencies and other unpredictable life circumstances.
Since the COA includes costs such as transportation and other personal expenses, the total COA is going to be higher than your invoice from the university.
Keep in mind that individual charges on your university invoice may be higher than the estimates in the COA. A few examples:
If your choice of residence is an on-campus single or an apartment, your housing charge on your invoice will be higher than the COA estimate.
If you select a gold or platinum dining option, the charge for your meal plan on your invoice will be higher than the COA estimate.
If you enroll for more than 18 units during the semester the tuition charge on your invoice will be higher than the COA estimate.
The expenses that can be included in the COA are determined by the U.S. Congress. Although the Office of Financial Aid does not have the authority to include expenses in the COA that are not specified in the governing statutes, such as the cost for the purchase of a vehicle, we can consider adjustments to the allowable expenses.
Indirect costs can vary significantly depending upon factors such as where students live, whether they have roommates, books and supplies needed for their program, costs for dependent care, special dietary requirements as well as personal spending habits.
If your costs for housing, food, books, transportation and/or your personal expenses are significantly higher than the estimates above, please contact the financial aid office on your campus to discuss the process for appealing for a possible increase in your COA.
Sacramento Campus
916.739.7158
finaid@pacific.edu
San Francisco Campus
415.749.3341
sf_finaid@pacific.edu
Stockton Campus
209.946.2421
financialaid@pacific.edu
Although the COA is used to determine the student's total financial aid eligibility, especially when federal aid is involved, international students may find that the COA is a helpful tool to estimate their costs and to plan their budgets for enrollment at the university.
International students who travel to the university from locations outside the U.S. should expect to have transportation costs that are significantly higher than the estimates in the COA.
Bills are payable on a semester basis. Prior to registration, international students should have on deposit in the Finance Center an amount equal to their estimated semester charges. For students whose funds originate in countries where severe currency restrictions exist, the university may require advance payment of tuition and fees. The university reserves the right to change fees, modify services, or change its programs at any time and without prior notice.
For inquiries, please contact the Office of Student Accounts at 209.946.2517; Fax: 209.946.2468; e-mail: studentaccounts@pacific.edu.
Note: Like most U.S. universities, Pacific's Board of Regents sets tuition each year. The board tries to keep increases as low as possible. In recent years, increases have averaged about 3 percent per year—less than most of our peers. Note that tuition and increases can vary between programs to meet specific needs