Inauguration week highlights
The university celebrated the inauguration of its 26th president, Christopher Callahan, October 17-22, 2021. Events throughout the week highlighted the breadth of academic excellence, experiential learning, research and innovation that are the hallmarks of a Pacific education.

Investiture
The Investiture of President Christopher Callahan, 26th President of University of the Pacific, took place October 20, 2021 on the beautiful setting of Knoles Lawn on the Stockton Campus. More than 500 students, faculty, staff, alumni, donors, regents, community members, business leaders, visiting university presidents and dignitaries were on hand to celebrate the historic event.
Inauguration Week Events
October 17–22, 2021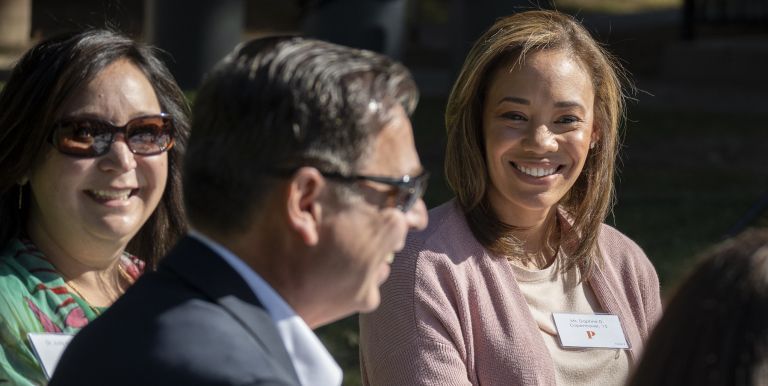 Sacramento Campus event
A special event to kick off inauguration week was hosted at the Sacramento campus October 17, 2021.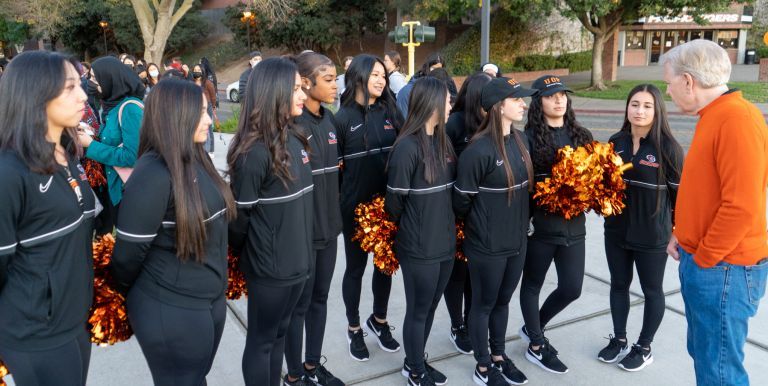 Food truck tailgate and water polo game
Pacific students celebrated with President Christopher Callahan at a food truck tailgate on October 18, 2021 before watching the Pacific Men's Water Polo team defeat Princeton 14-8 at the Chris Kjeldsen Pool.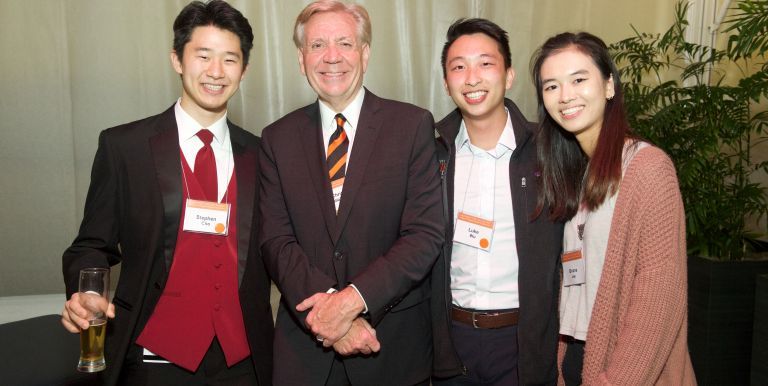 San Francisco Campus event
A special event to conclude inauguration week was hosted at the San Francisco campus on October 22, 2021.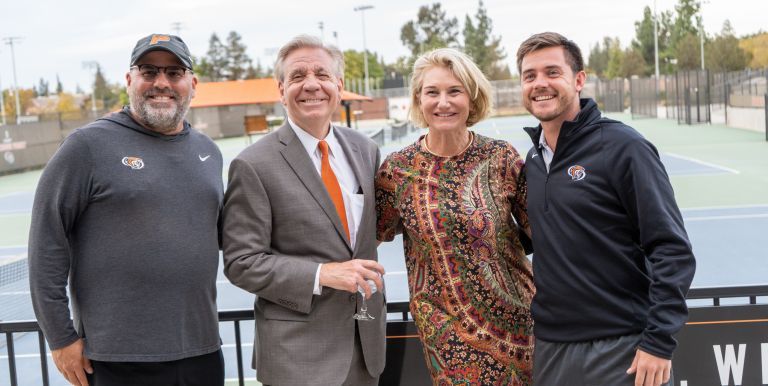 Community receptions
Receptions with alumni, community and government leaders and university donors and supporters were held throughout the week.
View more highlights from the week

Symposia
President Christopher Callahan designed a series of symposia on topics that are most important to him, Pacific and higher education. The conversations featured leading Pacific faculty, students and invited guests.
The Master Teacher
October 18, 2021
The power of the Pacific education is exemplary professors who are truly "master teachers" and their ability to connect with students, forming bonds that often last a lifetime. This symposia featured a conversation with some of our very best.
Derek Isetti, Associate Professor and Chair, Speech-Language Pathology | Sacha Joseph-Matthews, Assistant Dean for Diversity, Equity & Inclusion and Associate Professor of Marketing | Sharmila King, Professor of Economics | Courtney Lehmann, Tully Knoles Professor of the Humanities 
Moderated by Associate Professor of English Jeffrey Hole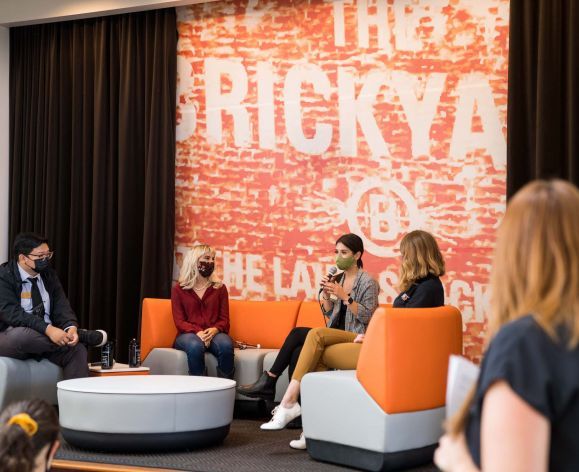 The College Student Experience in the 2020s
October 18, 2021 
Today's college students are often portrayed in the media as fragile, overly sensitive young adults coddled by parents and the academy. We find a very different generation of college students, one that is strong, creative, adaptable and resilient. Vice President for Student Life Maria Blandizzi led a conversation with students and recent alumni Christian Cardona, Class of '19 BS, '21 MA; Rene Jesse (RJ) Bagus, Music Industry Studies, Class of '21; Tierra Smithson, Political Science, Class of '22; and Samantha Reed, Sociology, Class of '22.
Public Service through Experiential Education
October 18, 2021
A hallmark of a Pacific education is experiential learning giving students the opportunity to apply their learning in settings that benefit our communities. Listen to four professors who have excelled in providing their students with this learning experience.
Veronica Bandy, Clinical Professor | Melissa C. Brown, Clinical Professor of Law, Director, Legal Clinics, Director, Elder & Health Law Clinic | Elisa M. Chavez, Professor, Diagnostic Sciences, Director, Pacific Center for Equity in Oral Health Care | Dari Sylvester Tran, Professor, Political Science, Program Manager, California Healthy Futures Civic Action Fellowship
Moderated by Vice President for University Development and Alumni Relations Scott Biedermann
Diversity and American Higher Education
Tuesday, October 19, 2021
In his fall 2021 State of the University address, President Christopher Callahan boldly shared our 10-year goal, "Pacific will become the best student-centric, comprehensive university in the U.S." This session focused on how Diversity, Equity and Inclusion (DEI) drives policy, innovation and student success within American higher education and how Pacific will reach its goal through DEI efforts.
Led by Inaugural Vice President for Diversity, Equity and Inclusion Mary J. Lomax-Ghirarduzzi
In conversation with: Qingwen Dong, Professor and Director of Graduate Programs, Department of Communication, Co-Chair of University Committee for Diversity, Equity and Inclusion | Tracy L. Simmons, Senior Assistant Dean of Admissions, Strategic Diversity Initiatives and Financial Aid, McGeorge School of Law | Christian Cardona, Class of '19 B.S., '21 M.A., Assistant Director of Undergraduate and Graduate Enrollment, Eberhardt School of Business | Gavin Henderson, Graphic Design, Class of '21, Community Involvement Scholar, CIP Chase Mentor at Madison Elementary School
The Future of Intercollegiate Athletics: A Conversation with West Coast Conference Commissioner Gloria Nevarez
October 19, 2021
Intercollegiate athletics is often called the "front porch" to a university. But today's NCAA is a complex landscape with challenges on the legal, financial, social and cultural fronts. Student-athletes Elijah Birdsong from baseball and Jenae Packard from soccer interviewed Gloria Nevarez, the commissioner of the West Coast Conference, about what she sees as the challenges and opportunities in college sports.