University of the Pacific Permanent Art Collection
The collection is comprised of almost 2,000 paintings, prints, sculptures, photographs, textiles, ceramics, and decorative objects representing the generosity of donors and creativity of the Pacific community. Art from the collection is on view to the public on all three University of the Pacific campuses in Stockton, Sacramento, and San Francisco.
View Collection Highlights below.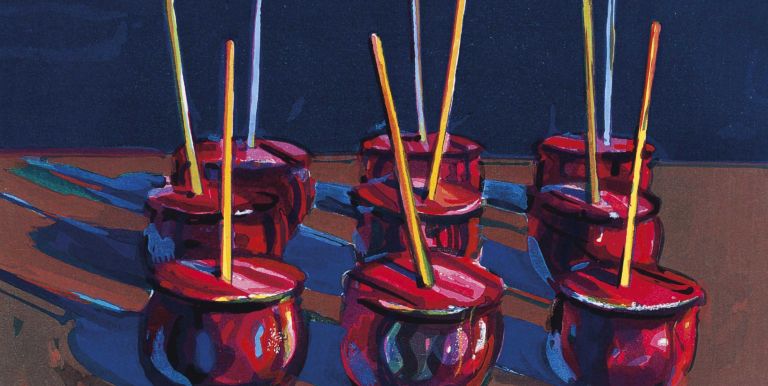 Robert & Jeannette Powell Collection
The jewel of Pacific's collection donated by Robert and Jeannette Powell features work by Jasper Johns, Richard Diebenkorn, Wayne Thiebaud, Sam Francis, Nathan Olivera, Stephen De Staebler, and Ruth Rippon among other significant American artists. The Powell gift is on continuous public view in Stockton, San Francisco and Sacramento.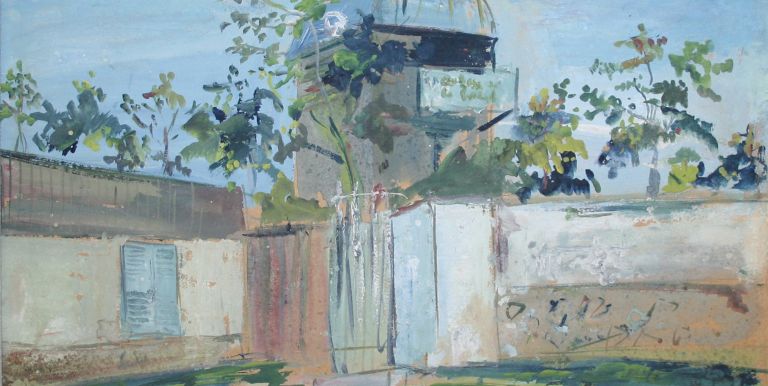 European
Former University Regent Lucy E. Ritter's significant collection includes late 19thpaintings and sculpture by August Renoir, Maurice Utrillo, and Pierre Auguste Rodin among others. Portfolios of late editions of Rembrandt, Hogarth, Durer, Van Dyck, Van Leyden and Potter came from the Kolb family in the 1970s.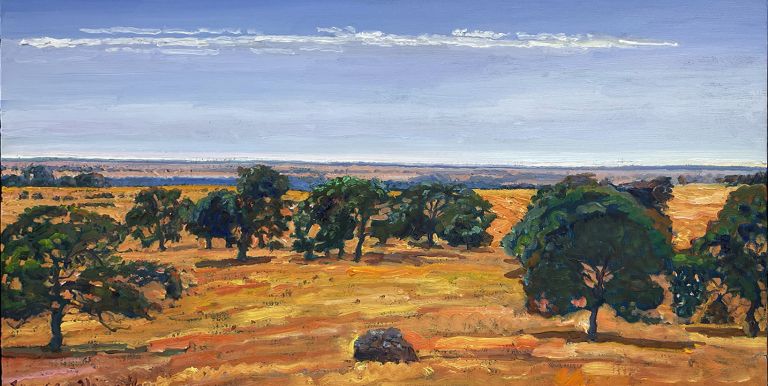 Regional 
Pacific houses a significant collection of paintings and lithographs by 1930s and 40s California Scene and social realist Carl Hugo Beetz. Paintings by noted California artist and friend of John Muir William Keith comprise a special collection on exhibit in the Holt-Atherton Library. Actor Raymond Burr, friend of McGeorge School of Law dean Gordon Schaber gifted work from his Los Angeles gallery of mid-century graphic arts.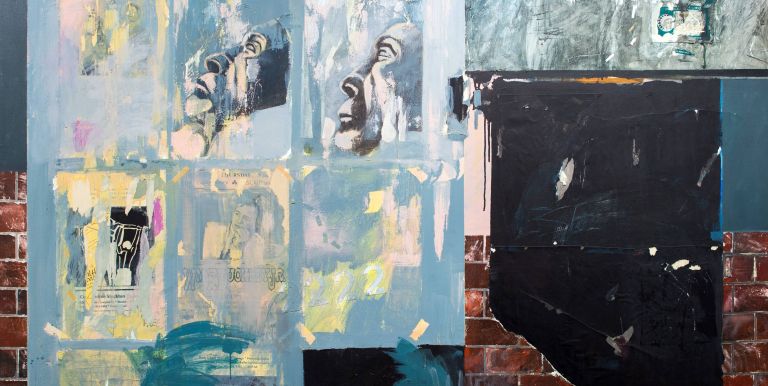 University
University faculty and visiting artists have made important donations to the permanent collection including former department chairs Richard Reynolds, Larry Walker, and Lucinda Kasser. Also well represented is alumnus and instructor Richard Yip. McGeorge alumnus Carter W. Brown shared his collection of graphic artist David Lance Goines
FAQs
Contact the University Curator to schedule an appointment to discuss your needs.
Contact the University Curator to determine if it is part of the permanent inventory. The curator will make an office visit and arrange for its removal.
Contact Advancement Services and the University Curator to discuss the suitability of the donation.
Contact the Curator who will advise you about suitable storage during the renovation.
Want to learn more about the Permanent Art Collection?
University Curator: Lisa Cooperman 
Email: lcooperman@pacific.edu
Phone Number: 209.932.3254 
The collection database was created from historic documentation; some details be inaccurate or incomplete. Our records are frequently updated and revised as we learn more.