Earn your master's in five years and get hired faster
University of the Pacific's Eberhardt School of Business offers the dual degree program in accounting, a five-year accelerated program that culminates with the simultaneous award of a Bachelor of Science in Accounting and a Master of Accounting. It is designed for students who are already majoring in accounting and wish to obtain a graduate degree in just two more semesters.
Pathway breakdown
Complete a bachelor's degree and a master's degree in just five years
Get real-world experience through hands-on internships
Graduate ready to take the CPA exam — our graduates historically achieve overall pass rates higher than the average compared to other California universities or other AACSB accredited business schools.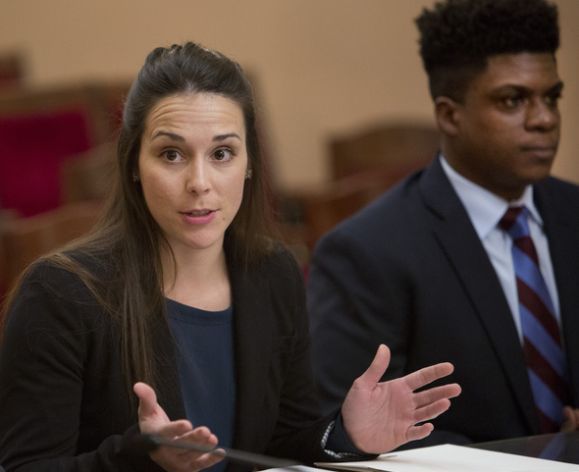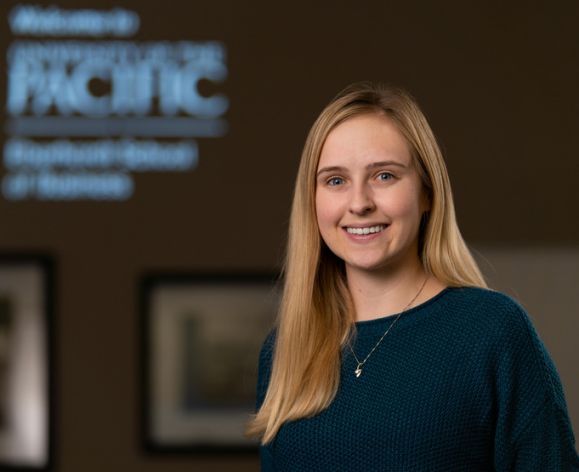 Student Voices
Hannah Ketcherside '22, '23
"The way in which the MAcc program curriculum is set up to get you ready for the CPA exam really allows students to be prepared to take this exam right after graduation. It is spelled out from day one which classes and how many units we needed to meet the CPA requirements."
Hannah is a two-time recipient of the CalCPA annual scholarship for accounting majors. She works as a payroll accounting assistant at F&M Bank in Lodi.
Eberhardt School of Business
Pacific's Eberhardt School of Business is a small school with the ROI of a large business school. We are ranked the #1 business school in the West and #1 in diversity among private business schools in California. 
Eberhardt Career Management Center
You will benefit from customized career services offered by the Eberhardt Career Management Center. Services include individual career counseling, resume review, and numerous events and employer networking opportunities.
Outcomes
90% of MAcc program graduates accept an offer in the field within six months of graduation. Our graduates secure employment at firms of all sizes including
The Big Four (Deloitte, EY, KPMG, and PwC)
Large multi-state, regional and local CPA firms
Contact Information
Program Directors
Sally Hamilton, Accounting Instructor in the Eberhardt School of Business
Email: shamilton@pacific.edu
Phone: 209.942.3183
AACSB Accreditation
Business programs offered by the Eberhardt School of Business are accredited by the Association to Advance Collegiate Schools of Business (AACSB) International, the premier business school accrediting organization in the world. The five-year continuous review process ensures students and employers of the most current and high-quality programs. Learn more about the AACSB and the continuous review accreditation process. Learn more about what it means for you to attend an AACSB accredited school.