Welcome
Thank you for your interest in on-campus housing at University of the Pacific.  Whether you are joining us as a freshman or enrolled in a doctoral program, the convenience and community of on-campus life will enrich your experience as a Pacific student.
With 12 residence halls, 5 apartment complexes and Greek Housing, University of the Pacific is committed to providing a diverse, comfortable, and engaging home for all students. The Residential Life & Housing Team is available to assist students with room selection, adjust to life on campus and answer questions about day to day campus living.
To support the University's commitment to the Pacific experience, all unmarried, full-time undergraduate students are required to live on campus during their first and second year, unless the student has been approved for an exception or space is not available to accommodate this requirement.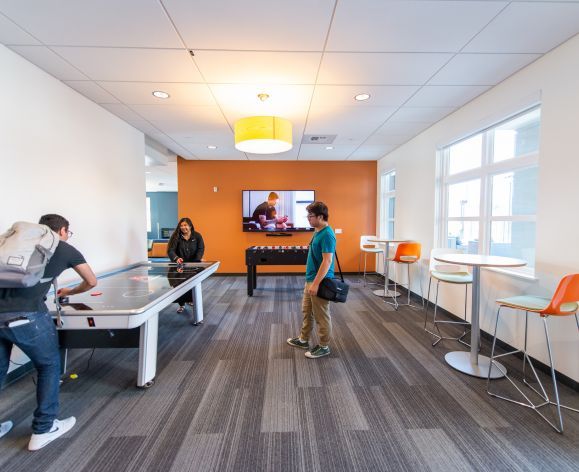 More than just a place to live! 
Campus Living at University of the Pacific is based on a cohort model. First Year students live together in the Residence Halls and their integration into campus live is supported with vibrant and interactive programming.  Second Year students reside together as well.  Upper Division, Graduate, and Professional students are blended into one of the many apartment communities on campus.