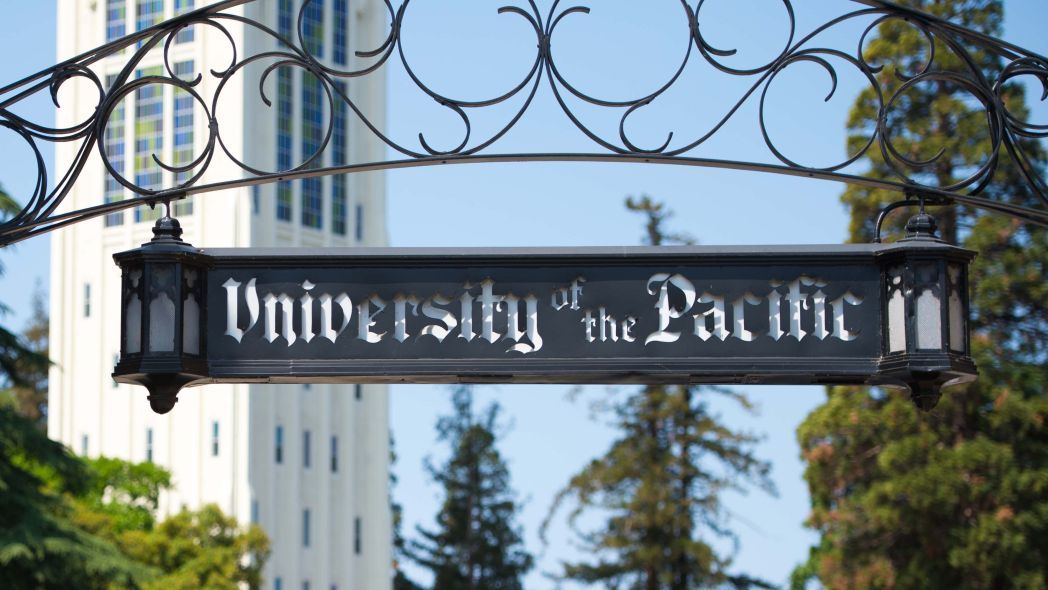 Featured Event
East Bay Alumni Club at Oakland Museum of California
Fri, Sep 29, 2023
5:00 pm - 8:00 pm
Event Details
Annual Celebrations
Following the first commencement in 1858, alumni would gather on the Pacific campus in Santa Clara and San Jose every year in June to celebrate the achievements of that year's graduates. Returning alumni looked forward to gleaning words of wisdom from the commencement speaker (often the University President), talking with faculty and administrators and generally celebrating everything Pacific.
Now, 150 years after the founding of the Association, the tradition of alumni gathering to celebrate Pacific continues stronger than ever.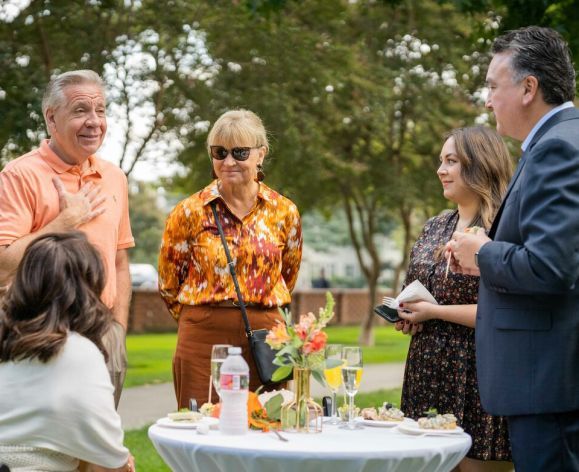 Homecoming and Family Weekend
Homecoming and Family Weekend is packed full of events and programs you won't want to miss. Attend faculty and alumni lectures and feed your desire for lifelong learning, enjoy a movie under the stars and taste wine from alumni vintners at Taste of Pacific, a longstanding Pacific tradition. And, of course, this is your opportunity to see your classmates and reconnect with your favorite professors. Reach out now to your fellow Tigers to make sure they will be there in October!
Awards Ceremonies
The Distinguished Alumni Awards recognize alumni whose outstanding achievements and services to humanity have brought credit to University of the Pacific. The Pacific Tiger Award and Faculty Mentor Awards honor Pacificans who have invested deeply in the students and culture of the university, encouraging academic and personal excellence, strengthening the Pacific community and instilling pride in Pacific's heritage, traditions and history.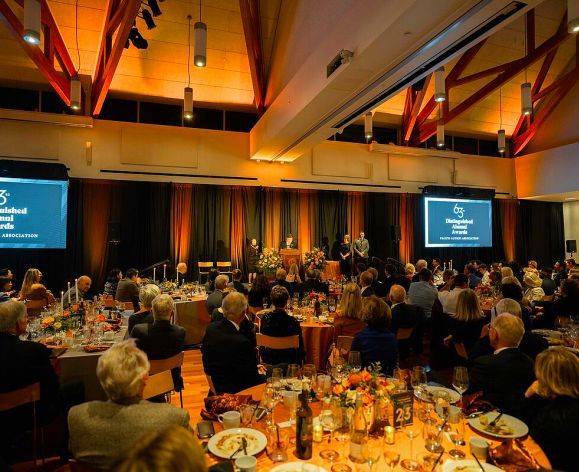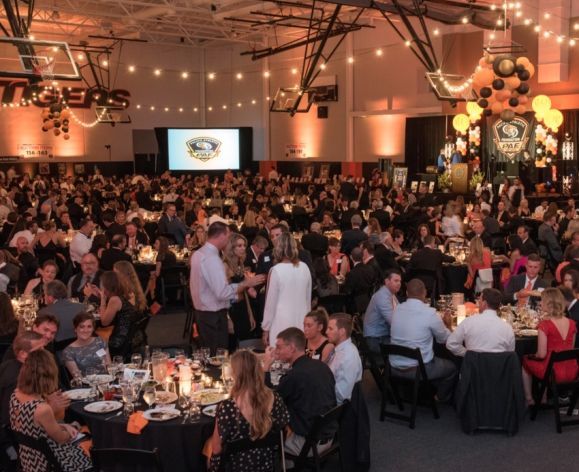 Reunions
Milestone reunions will take place during Homecoming and Family Weekend in October for the undergraduate classes of 1993, 1998, 2013 and 2023, as well as members of Alpha Phi Alpha, Archania, CIP, Cluster Colleges, Delta Gamma, Omega Delta Phi, Rugby Club, Sigma Chi, Women's Soccer, Women's Volleyball and alumni who took public relations classes with Professor Hackley or traveled to Africa with Dr. Tenaza.
Each May, the 50-year reunion class participates in the Commencement ceremony, in celebration of the Golden Anniversary since their own graduation.
Pacific Gives
For 24-hours each April, Tigers are called to honor what you love most about Pacific with a gift of any amount supporting the programs, services, and experiences that continue to impact students every day. Let's show the world what happens when #PacificGives!